Sam Torrance delighted with appointment of Paul McGinley as Ryder Cup skipper
Sam Torrance has given the decision to appoint Paul McGinley as Ryder Cup captain for 2014 his unequivocal backing.
Last Updated: 16/01/13 9:02pm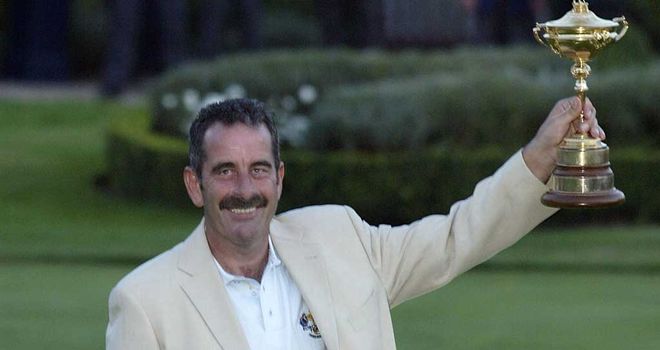 Torrance - who led Europe to victory at the Belfry in 2002 - told Sky Sports: "I think it is great news. I think he is the right man for the job. He has the pedigree. He was a fantastic captain in the Seve Trophy twice, he was vice captain (in the Ryder Cup) twice.
"He has the respect of the players, he is meticulous, he is a great orator, and I see him as being a tremendously successful captain.
"He's liked by the players. The fact that you get the likes of McIlroy, Donald, and Poulter supporting him before yesterday's decision speaks volumes for him. The right man's got the job."
As for why McGinley is so popular, Torrance added: "He is a very nice man, he is very approachable, he is not like a headmaster captain. Rory played under him in the Seve Trophy and thoroughly enjoyed the experience. He actually said that of all the captains he has played under, Paul is the best by far.
"They just like the man. He is congenial. He is Irish... which says a lot."
And Torrance reckons McGinley's attention to detail will be a key asset for Europe at Gleneagles in 2014.
"What makes him special for the job is his meticulousness... he won't leave a stone unturned. Everything will be done perfectly by Paul."