Rory McIlroy insists new clubs were not to blame for poor display in Abu Dhabi
Rory McIlroy insisted he, rather than his new clubs, were to blame for his poor performance in Abu Dhabi.
By Mark Kendall - Twitter: @SkySportsMK
Last Updated: 23/01/13 8:09pm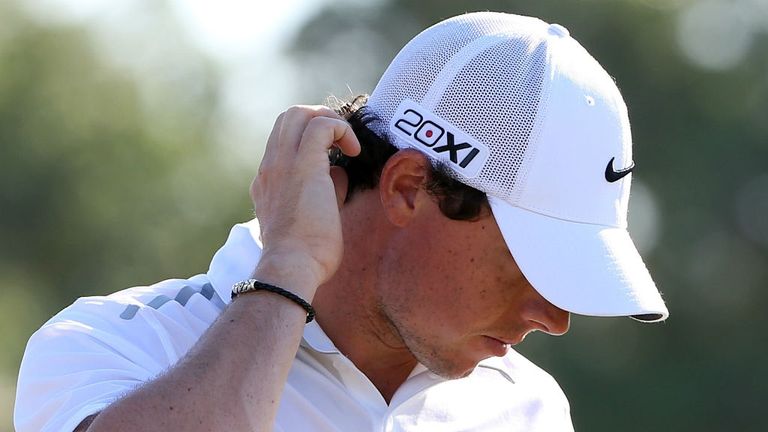 The two-time major champion missed the cut by some distance in his first competitive outing of the season, shooting a second successive 75 on Friday to finish on six-over-par after 36 holes.
In the wake of his multi-million dollar switch to Nike, the change in clubs have been blamed for his form this week, but McIlroy insisted that was not the case.
"All aspects of my game were off," he told Sky Sports. "I didn't drive the ball well, my iron-play wasn't anywhere near the standard it usually is for me.
"I'm struggling with my swing a little bit, I feel like I'm spinning out of a lot and hitting it out of the heel quite a lot and I just need to put in a bit of work on the range.
"It's the first week out, I wouldn't look too much into that (the change of equipment), if anything it's more the Indian than the arrow at this point."
Driver issues
However, McIlroy - who will now have four weeks off - did concede that he was not happy with the driver he had been using this week and would be working hard to find a solution for an area that is normally such a strength of his game.
"I've got to work on a few things, I'm really happy with the irons and my ball and wedges, the putter's good on fast greens that I practice on," he continued.
"I just need to find a driver I feel comfortable with because I didn't drive the ball at all well and I feel like that's normally a big advantage for me."
The Northern Irishman also revealed that his decision to revert to his old putter on Friday was not a significant issue and would not necessarily mean he would continue to keep it in his bag.
"It was just for these greens this week," headded. "I felt like the greens were pretty slow out there and the Nike putter I used yesterday is a little lighter so it was just a weight issue more than anything else.
"I feel like the one I used today was a little heavier and I was able to get the ball to hole, but even when I got the ball to the hole it still didn't go in... so the change was to no avail!"