Jason Dufner still sore at Ryder Cup defeat ahead of Commercial Bank Qatar Masters
Jason Dufner says he will never get over the shock of losing the Ryder Cup, as he prepares for his first Qatar Masters.
Last Updated: 22/01/13 6:35pm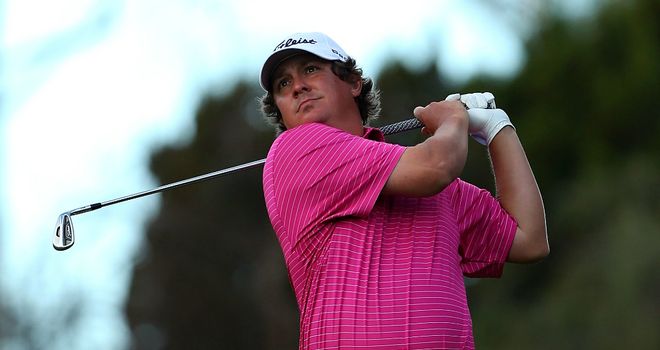 The American played well in Abu Dhabi last week and is taking in a stop in Doha as he experiences golf in the Middle East for the first time.
With Europe naming Paul McGinley as European captain last week, questions about the Ryder Cup are still coming thick and fast, and with Dufner the lone member of Team USA to be teeing it up this week, he is facing all the questions.
"You know, I don't think I'll ever put it behind me," Dufner admitted when asked about the Miracle of Medinah. "Still disappointed in it. The thing about The Ryder Cup is it's only every two years, so if you happen to lose the matches, you kind of have to sit on that for two years.
"I think I'll use it as motivation to be part of that next team representing the United States. You have to put it in the back of your memory and realise what it felt like and how you would like to turn that around for your team and for yourself and the country that you represent.
"I think I'll hang on to it a little bit longer and carry it with me and hopefully be on that team in 2014."
Part of Dufner's plans to improve as a player is to experience golf outside of the United States, although actually playing the game is not a problem for him even playing so far away from home.
"I've played internationally two, sometimes up to five events a year - I like doing it," Dufner added. "The travel is obviously tough, travelling from the states, that's the hardest thing. The golf is the easiest thing.
"Golf doesn't change too much whether you're playing in the States or Asia or Qatar; golf is golf wherever you go. I think it's good just for me to kind of experience the world playing in different locations, playing a different field, and I think it's good for the game of golf.
"When you had higher ranked players in events like this, it broadens the horizons of the tournament, brings notice to the tournament and gets the local folks something to be encouraged about through the game of golf."
First impressions
Dufner has so far been impressed with the course in Doha after playing in the Pro-Am, although that was without the tricky wind which traditionally makes matters a lot harder.
"It's a very good golf course. Good variety from tee to green, green complexes are quite large and a little bit tricky, getting the ball close to hole locations might be a challenge, and I've heard the wind can be pretty tough this week, but today was relatively calm, so the golf course, you were able to make some birdies out there."
Paired with Branden Grace and Matteo Manassero in the opening two rounds in Doha, Dufner will again be without his regular caddie - just as he was in Abu Dhabi - and a local will be on his bag for the tournament.
Abu Dhabi also saw the introduction of Rory McIlroy as a new Nike staff player, but both he and his new stable-mate Tiger Woods missed the cut - a shocking result for their own and tournament sponsors, but just a temporary setback according to Dufner.
"Yeah, obviously they didn't play as well as they would like. I'm sure they are a little disappointed in their results. I don't foresee them playing too terribly for the rest of the year.
"You don't worry about those guys. They are going to have a lot more good golf during the season, and I'm sure they will be back in form shortly."