Commercial Bank Qatar Masters: Sergio Garcia ready to get back into the swing of things for 2013
After a resurgent 2012, Sergio Garcia is raring to get his 2013 season underway at the Commercial Bank Qatar Masters.
Last Updated: 22/01/13 6:44pm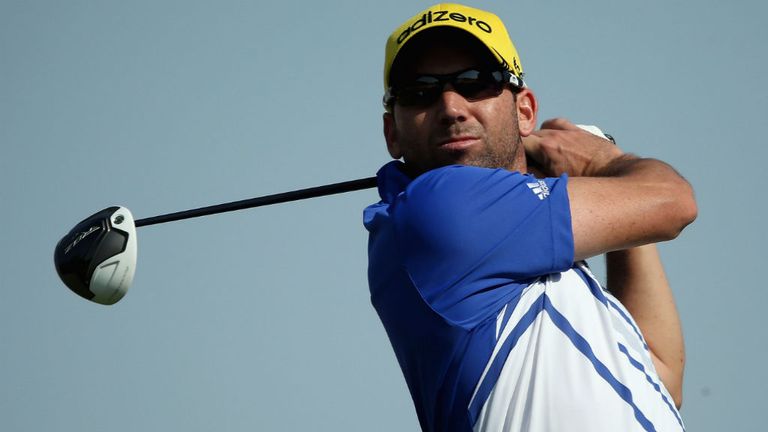 Garcia has never won the Qatar Masters, but he has four top-10 finishes in his last six visits to the event and he is hoping he again will have a solid week to start off his 2013 campaign.
After famously falling out of love with the game, Garcia came back into the thick of things last year with the highlight being his appearance in Europe's victorious Ryder Cup team at Medinah - where he won a vital singles point against Jim Furyk.
Garcia also won twice last year, and the world No 19 is hoping to continue that improvement into 2013 - with Doha providing the perfect place for him to start his campaign.
"I guess it's been a nice place to start the year for me," said Garcia. "I haven't been able to win, but I had some good success here, good amount of top-10 finishes.
"I enjoy the course. It usually plays quite difficult, a little breezy. Usually windy conditions are fairly good for me. I usually tend to do okay in windy conditions, and we get a lot of that here in Qatar. So yeah, it's a good week to start the year, hopefully we'll get it going this year again."
The 33-year-old Spaniard says he was pleased with how his game improved in 2012, and despite having five weeks off over the winter he believes he is in good shape to start the season.
"I'm happy with the way things have been going the past couple of years and I feel comfortable within myself, which is important. Then, you know, it's just a matter of trying the best you can out there and hopefully the best is pretty good. You're obviously going to keep trying but I feel pretty happy where I am.
"I try to keep improving on every aspect of the game, short game, long game, everything. So hopefully we'll be able to make sure that things work out and put some good scores."
Attitude
Perhaps more importantly for a player like Garcia, his mental attitude needs to be spot-on in order to get the best from his obvious talent, and after his well-publicised dip in form he now believes he is mentally a much tougher player.
"At the end of the day, this is what we do," he added. "We love doing it, and we know that there's going to be good moments and bad moments.
"The most important thing is to only give the bad moments the credit they deserve, try to learn from it. But you know, improve as the years go by and believe in yourself and be patient.
"Life, I mean, golf is the kind of sport that is asking you to be very, very patient, just like in life.
"So I think that's the only thing you can do. Try to play with the best attitude possible and be as patient as you can and wait for things to happen."