Padraig Harrington says Paul McGinley will enjoy the battle at 2014 Ryder Cup
Padraig Harrington believes a case of short man syndrome will prepare Paul McGinley well for the 2014 Ryder Cup.
Last Updated: 30/01/13 3:34pm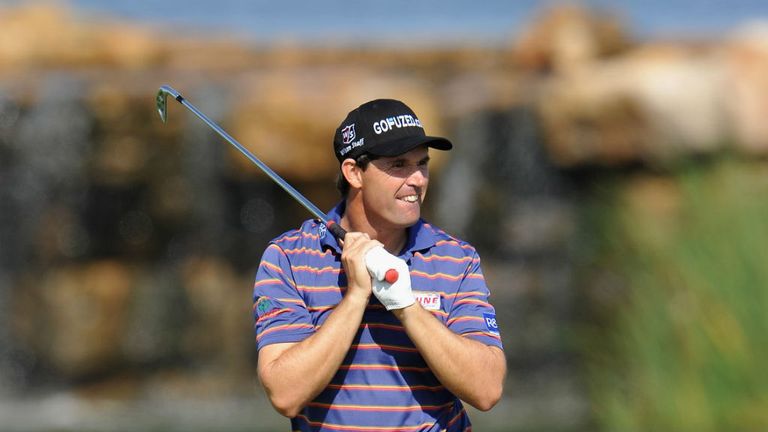 McGinley will captain the European team as they aim to retain the title in Gleaneagles against an American side which will be led by Tom Watson.
And Harrington, who is preparing to play in the Waste Management Open in Phoenix this week, says that his fellow Irishman will be well prepared for the battle.
"He's a little fella and he likes to fight," Harrington said of McGinley.
"He really has that little bit from his (Gaelic) football days. He's got it inside him and will lead the team well in that respect, as well as being organised."
Harrington missed last year's Ryder Cup after a slump that took him down to 96th in the world, but he now sits just outside the top 50 and knows the importance of continuing his climb if he wants a spot at Gleneagles.
But the 41-year-old says that playing alongside McGinley, with whom he won the World Cup and played alongside in three Ryder Cups, is not an extra incentive.
He added: "I don't think it motivates me more - I'm fully motivated.
"I've known him for a long time and it's going to be fantastic having him as captain, but it would be fantastic to be in the Ryder Cup no matter who was captaining the team.
"Professional golf is one of the most selfish games that you can play. It's an individual sport and it's all about managing ourselves, but Paul McGinley loves teams.
"He's probably sacrificed the last three years of his playing career and the next 18 months for the Ryder Cup. It's been all about the team for him."