Joburg Open: Richard Sterne and Trevor Fisher Jr won't have it easy
Runaway leaders Richard Sterne and Trevor Fisher Jr have different battles to overcome in round four of the Joburg Open.
Last Updated: 09/02/13 4:47pm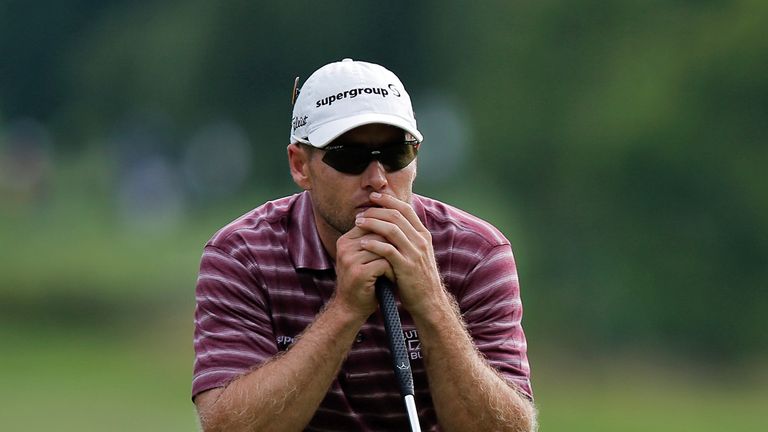 The two are five shots clear of the chasing pack on 19-under after both birdied the final hole to produce matching rounds of four-under 68 on Saturday.
For Fisher Jr, there is the big hurdle of trying to secure a first European Tour success and he admitted he already started feeling the pressure in round three.
"A bit of nerves set in there," said Fisher Jr. "You try not to think about the lead, but it's there in front of you.
"I was a bit jumpy with the swing and wasn't waiting at the top, so I hit a few bad shots there.
"But I came back nicely with a few birdies. It's just a feeling, and you've got to try and feel comfortable out there as much as possible."
Sterne is already a five-time European Tour winner but said after his third round that he was starting to feel the mental and physical pressure of chasing a victory for the second week in succession.
The 31-year-old, who was just edged out in Dubai last week after leading on day one, said: "It's quite draining for two weeks in a row, but I'd rather be here than in the middle of the pack.
"The heart is pumping quite fast out there," he said.
If the front two aren't at their best, there are some big names waiting to pounce with the four-way tie in third place including 2011 Masters winner Charl Schwartzel and the hugely talented George Coetzee.
Also on 14-under, five back, are Chile's Felipe Aguilar and another South African, Jaco van Zyl.