Ahlers on Africa
We talk to South Africa's Jaco Ahlers ahead of this week's Africa Open at East London Golf Club.
By Dave Tindall
Last Updated: 13/02/13 1:55pm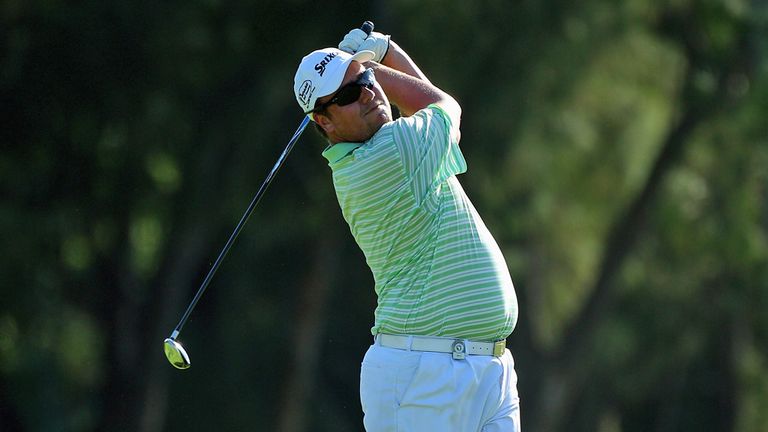 Sky Sports: The Tour moves from Joburg and heads south west to East London this week. Given the coastal location, is it likely to be much more windy?
Jaco Ahlers: Yes it should be, but we have had good weather the last few years... just look at the scores!
Sky Sports: What can you tell us about the East London golf course? Louis Oosthuizen won with 27-under last year so will it be a birdie-fest this week?
JA: It's a pretty short course and scores will be good but it ultimately depends on the weather. The wind is its only defence so if it stays calm then you'll have to go very low to figure on the leaderboard.
Sky Sports: You were tied second after round one at East London last year and also tied second at halfway before finishing tied 14th. Does this track really suit your game?
JA: I am not sure about suiting my game but I get a good feeling on that course!
Sky Sports: The greens are made from Sea-dwarf paspalum at East London. In Joburg they were Bentgrass so do you prefer one over the other?
JA: I do prefer Bentgrass but the greens are normally very good so the surfaces are pretty similar. Just a bit more grainy at East London.
Sky Sports: The last four winners here are Oosthuizen (2012), Oosthuizen (2011), Schwartzel (2010), Goosen (2009) so it looks like the cream rises to the top!
JA: It's definitely a ball-strikers course. Those three guys all hit it great and when they get the putter going they can go very low.
Sky Sports: Were you happy with your tied 38th last week or slightly disappointed given that you only shot par on the easy West course on day one?
JA: I was a bit disappointed but I have some good things going with my game right now. I am very close to playing really well so really looking forward to the next few weeks.
Sky Sports: So how do you feel about your chances this week?
JA: I am feeling more confident each week so am looking forward to the week. I feel comfortable there so you never know what might happen.
Sky Sports: Have you played much golf with Richard Sterne (the seven-shot winner in Joburg)? And could you see him becoming South Africa's next major winner?
JA: I played with Richard in the South African Open and the way he's playing at the moment he could really land a big one if his putter gets warm. His game is perfect for major tournaments.