Adilson da Silva admitted good fortune had played a part in his fine start
Brazil's Adilson da Silva admitted he had enjoyed a slice of good fortune on his way to leading at the Africa Open.
Last Updated: 16/02/13 10:25am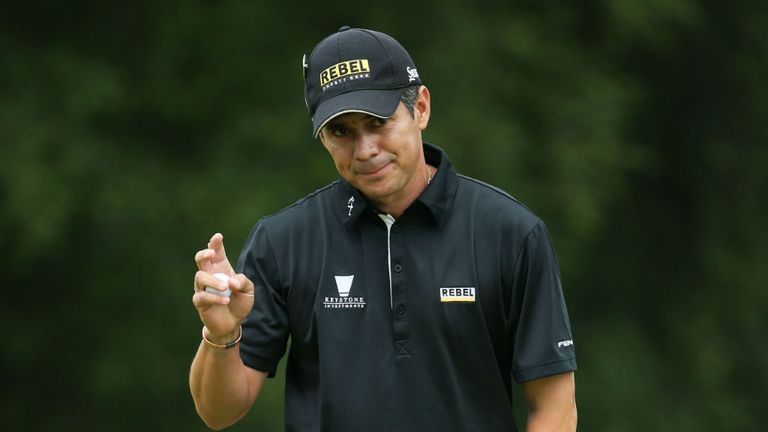 The 41-year-old South American, who now resides in Natal, was one of the later starters on Thursday and, as a result, escaped the worst of the windy conditions which forced a three-hour delay.
Although he was unable to complete his first round on day one, da Silva was able to get out in calmer conditions and had reached five-under through eight holes by the close of play.
He took full advantage when he came back on Friday morning to complete an opening 62 and followed it with a 68 which left him three clear of his nearest challenger at 14-under-par after 36 holes.
"I got a good break yesterday," da Silva told the European Tour's website. "It was extremely hard out there for the morning field, and then I got the break and I just started making some putts.
Putting prowess
"I somehow just felt the pace, and my caddie and I are reading the greens very well.
"My putting has been letting me down lately, and it just came alive. I must have had 23, 24 putts, which must make it my best round in putting. I was averaging 32 putts a round in Asia last year."
Home player Jaco Van Zyl leads the chasing pack, the South African battled his way through the winds to post a 66 on Thursday and backed it up with a 67 to remain in touch.
"There are a lot of holes you can take on, but if you do not pull it off you are going to make a double bogey or worse," stated the 33-year-old. "You have got to think your way around the course."