Malaysian Open: Luke Donald insists jet-lag not to blame for poor first round in Kuala Lumpur
Luke Donald refused to blame jet-lag on his disappointing two-over 74 in the first round of the Malaysian Open
Last Updated: 22/03/13 6:59am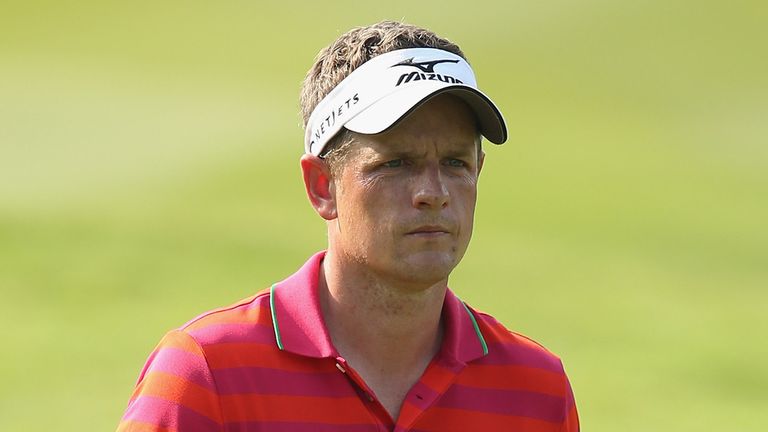 The world No 3 flew in from Tampa Bay on Tuesday and insisted he was not concerned by the 12-hour time difference, but he was clearly out of sorts as he finished a storm-hit first day nine off the lead.
Donald dropped three shots in his opening four holes, and he followed a birdie at the first - his 10th - with a double-bogey at the next before he birdied two of the last five to lift his hopes of making the cut.
"Today the game was quite tough for me," Donald told European Tour Radio. "It's one of those courses where if you are a little bit off it can get you.
"I did not play the hard holes very well and when I did have opportunities I couldn't take them on the greens.
Slow
"It was one of those frustrating rounds where I got very little momentum. It was a nice birdie on the last, so hopefully I can use that as a little bit of a kickstart for tomorrow's round.
"I got off to a slow start, three over after four, and was just hanging on after that. There's a lot of trouble out there and I found too much of it.
"I gave it my all on every shot and there's a low one out there. This course can produce some low scores and hopefully I can have mine tomorrow, that's what I need to get back into the mix for this tournament.
"I slept pretty well the last two nights and felt pretty good, it was just a case of not being quite on today."