Ballantine's Championship: Duo tied at Blackstone Golf Club
Wade Ormsby is in contention for a second win in succession after a day two 67 at the Ballantine's Championship.
Last Updated: 27/04/13 7:10am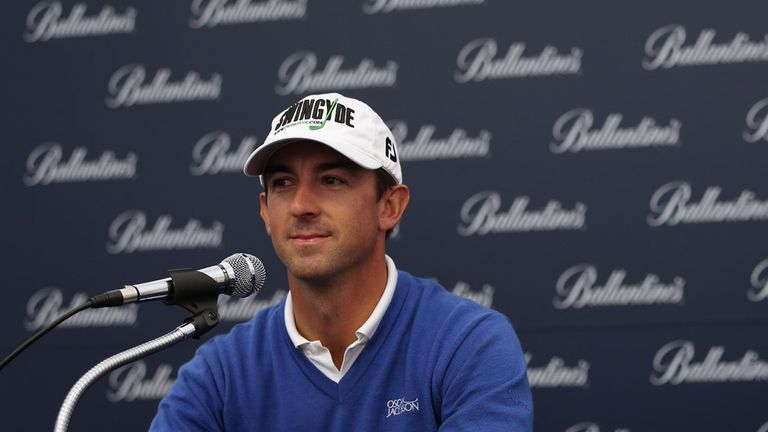 Ormsby claimed his maiden title in 13 years as a professional at the Asian Tour's Panasonic Open in Delhi earlier this month, a week before his good friend Adam Scott triumphed in the Masters.
And on returning to action at the Blackstone Golf Club in South Korea, the 33-year-old secured a share of the clubhouse lead on seven-under par before fading light brought the second round to a close.
"My game's in pretty good shape, I had the last two weeks at home practising so it was nice to come out here and keep the form going," Ormsby told asiantour.com after a 67 completed either side of an 80-minute suspension due to the threat of lightning.
Ormsby shares the lead with Thailand's Arnond Vongvanij, who added a 69 to his opening 68, with Sweden's Alex Noren, England's James Morrison and South African Jbe Kruger a shot behind on six under.
Noren finished his 67 in style with four birdies in his last six holes after earlier having a surprise encounter with some local wildlife.
The 30-year-old was playing his approach to the second hole when a deer sprang out of the undergrowth just a few yards away.
He had thankfully finished his swing before noticing the animal as it scampered away, but still jumped slightly in shock before giving a quizzical look towards a nearby television camera.
Scotland's Stephen Gallacher was five under after 12 holes of his second round - which will resume at 7:30am on Saturday - while world number seven Louis Oosthuizen is three shots off the lead after adding a 71 to his opening 69.
South African Oosthuizen recorded a 500 foot drive on the first hole after a pushed drive bounced onto a winding cart path running down the side of the hole.
It then rolled downhill for more than a minute and a half, picking up speed after almost coming to a halt at one point and trundling past two bemused spectators before finally settling against a kerb.