Open organisers trim number of exemptions for Muirfield
The number of exemptions into this summer's Open Championship has been reduced, the R&A have confirmed.
Last Updated: 29/04/13 5:49pm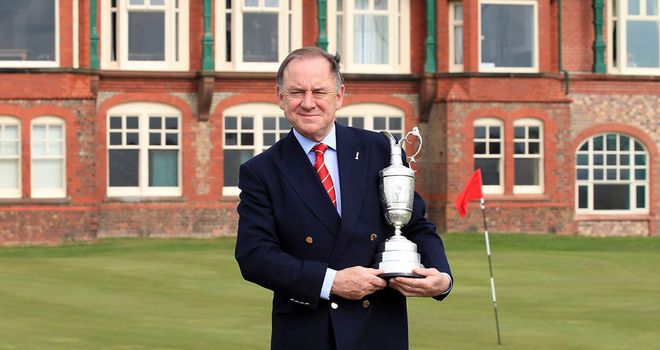 The R&A narrowly avoided embarrassment last year when they came close to having too many players qualify for the field at Royal Lytham.
But four significant changes have been made to the qualifying criteria, which affect mainly the French and Scottish Opens and the European International qualifier at Sunningdale.
"Last year at Lytham we were given something of a fright because the way the exemptions fell at one point we had 161 competitors, but because of scratching and injuries we got back down to our usual field of 156," Dawson said.
"That has caused us to look at our exemptions and cut them back this year because we wanted to maintain the number of qualifying places through international qualifying and local qualifying that we had committed to.
"In recent years we've given a spot in the French Open and Scottish Open to a player finishing in the top five who wasn't otherwise exempt. This year that has been cut back to the winner of the Scottish Open only.
"Mirroring that in the United States, the same exemption applied to the Greenbrier Classic and the John Deere Classic. That has been cut back to the winner of the John Deere Classic only.
"In Japan, we had an exemption for the top two (money) winners who were not otherwise exempt, but that has been cut back to the top two only.
"The last change we've made is to take the number of qualifiers from the European International qualifier at Sunningdale down from 10 to nine.
"It's always impossible to estimate with accuracy how many exempt players you will end up with as it depends on how many joint exemptions a player receives, but we feel a little safer with that number.
"We could see it coming some weeks out and we would just have had to play with a bigger field. It would have been difficult but fortunately we got away with it."