Volvo World Match Play Championship: Geoff Ogilvy and Graeme McDowell warn of daunting Thracian Cliffs course
Geoff Ogilvy has warned that the spectacular Thracian Cliffs lay-out could see some big numbers this week.
Last Updated: 16/05/13 12:07am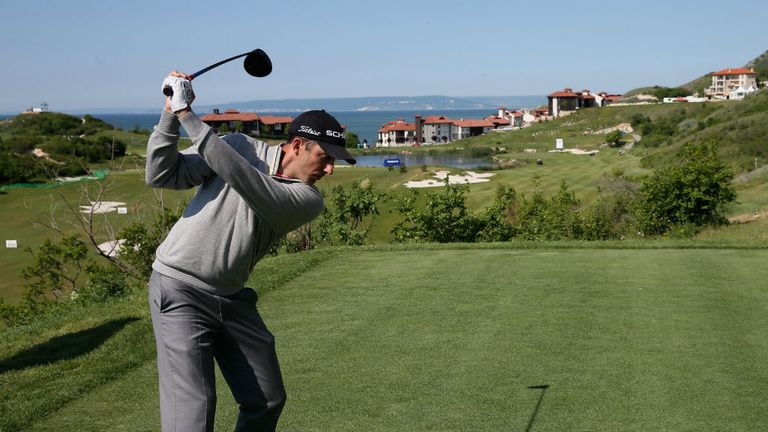 The stunning but daunting Gary Player designed track in Bulgaria - which has already drawn comparisons with Pebble Beach - will host its first-ever European Tour event as this week's tournament switches from its previous home in Spain.
With the course sculpted out of Bulgaria's northern Black Sea coastline and the ocean in view on every hole, there is sure to be no shortage of dramatic scenery.
On getting their first taste of the lay-out, the 24-man field have admitted it is not only breath-taking but also incredibly testing, with many predicting some ugly scores to be made.
"I'm glad we are not adding them all up, I think there could be a few train wrecks out there with some pretty long grass," stated two-time WGC Accenture Match Play champion Geoff Ogilvy.
"There will be a lot of birdies I think and quite a lot of 'others' (double bogeys or worse). It's a stunning piece of land, a bit like Torrey Pines. You're out on the cliffs and there's some extreme-type golf holes out there."
Concessions
Indeed, Graeme McDowell believes some holes are so difficult they could prompt "concessions in the middle of the fairway, here there and everywhere".
"It's a spectacular course for match play. I think if it was a stroke-play event I would be a little nervous right now," Sweden's Carl Pettersson added. "All the holes along the cliffs are incredible."
Meanwhile, despite the points race still being more than three months from starting, Pettersson also went on to reveal he would making sure he did everything in his powers to qualify for the next Ryder Cup in 2014.
Although four of his five PGA Tour wins came in Ryder Cup years, Pettersson has never qualified for the European Team and is not eligible for the United States side either despite taking out US citizenship in January last year.
"I'm a member of the European Tour this year and I'm going to be a member next year," the explained. "It will be a challenge (playing the 13 European Tour events to fulfil his membership criteria) because I do play quite a bit in the US, about 28 events, so it will be a busy couple of years but I'm going to give it a shot anyway.
"I hope to make that team some day and I think it would be great to play in the Ryder Cup. The Ryder Cup is phenomenal, it's great golf and great drama. It's probably one of the biggest sporting events in the world and I'd love to be part of that some day."