2014 Ryder Cup: Paul McGinley eager to shine over the next two years
Europe's Ryder Cup captain Paul McGinley is keen to be as competitive on tour as possible ahead of the 2014 tournament.
Last Updated: 27/05/13 8:59pm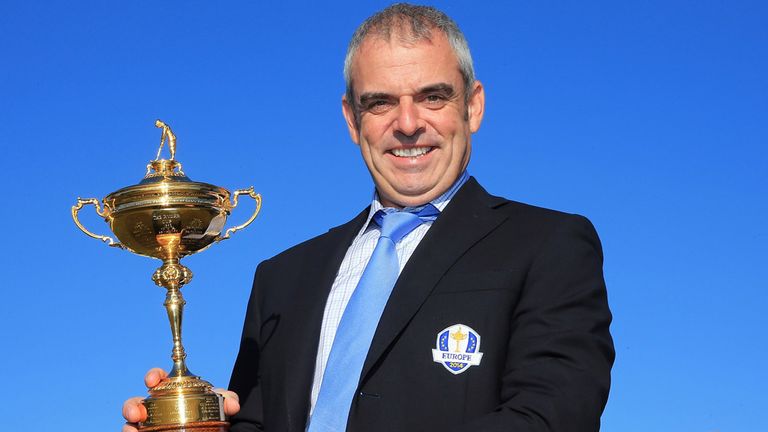 McGinley wants to see as much of his potential team up close and personal in order to enhance his insight in to the players.
The Irishman, who has four European tour wins to his name, insists his motivation to impress is as high as it has ever been.
"Part of my job, I see anyway, is to stay competitive on tour for the next two years," he told Sky Sports.
"I always believe you only really learn about a player when you're standing toe-to-toe with him on a golf course. You see the shots he's hitting and you're competing yourself too.
Motivation
"I'm really motivated to have a good two years on the golf course."
McGinley has three wild card selections available next year and the 46-year-old is keeping an open mind with regards to who will make the final cut.
"I don't no. I have the same players you have in mind, the team from last year," he continued. "Other than that I'm totally open-minded.
"I'm very interested to see how it all starts evolving and where the players start making points and how they start playing. I'm totally open-minded.
"The European Tour is so strong now. We're going to produce 12 good players no matter who it is."