Irish Open: Home favourite Rory McIlroy often "suffocated" by pressure
World No 2 Rory McIlroy has admitted that he has felt "suffocated" by pressure in the past, ahead to the Irish Open.
Last Updated: 27/06/13 8:08am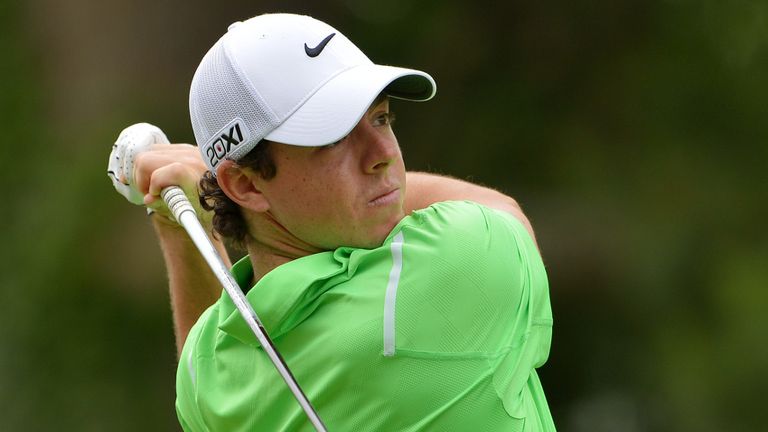 Returning to his homeland may ensure that the 24-year-old is given plenty of backing but the expectation that comes with it is a burden that McIlroy admits he has not always coped well with, in previous years.
"That's something I've felt in a couple of Irish Opens is suffocated and having that burden and that pressure and that expectation," he said.
"Of course you have your fans and people that come to watch you and support you, but here everyone lives every shot with you and you make a birdie and there's a huge roar and if you miss a putt, you can hear the disappointment in the crowd."
The biggest thing for the two-time major winner now, he says, is to have fun on the course.
Pressure
"It's much better having fans for you and really wanting you to do well than people rooting against you, so it's a great privilege to have," commented McIlroy.
"The best thing that I can do this week is go out and enjoy myself, smile, and try and play the best that I can and show everyone how much I appreciate their support.
"That's what I've tried to do the last couple of years, just try to embrace the whole week and enjoy it. You don't get a chance to come back here very often and play, so it's nice to be able to do it and enjoy it while you do it."
Wanting to win for the supports is something McIlroy admitted has played a part in him putting pressure on himself.
"I guess it's just a little different here, because I guess you don't feel so much that people necessarily want you to win at any other tournament."
Meanwhile, the Northern Irishman confessed that he made a mistake in the way he let his frustration out on his clubs at the US Open.
"I guess there's other ways to show disappointment," said the USPGA champion. "Taking it out on your golf clubs probably isn't the right way to do it. Everybody is going to get frustrated or angry or disappointed in a bad shot and obviously I'm no different.
"It doesn't really set a good example, I guess, for people watching me and maybe trying to emulate what I'm doing."