Ryder Cup captain Paul McGinley ready to make tough decisions over next year
Paul McGinley has warned that he is prepared to make "tough decisions" for Europe's defence of the Ryder Cup next year.
Last Updated: 28/08/13 10:18pm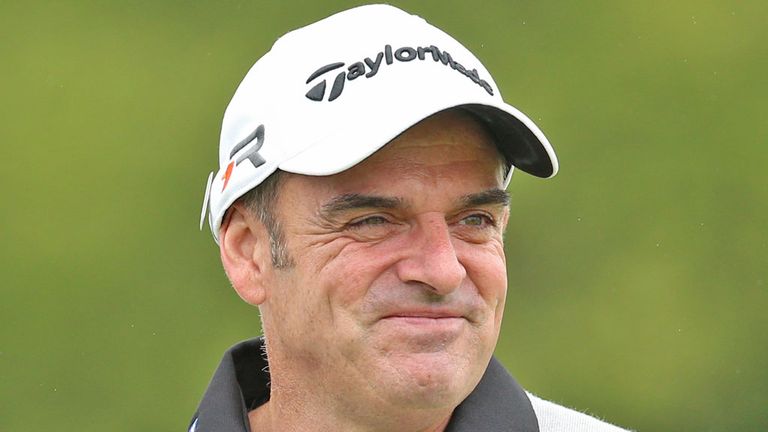 The Irishman will attempt to lead Europe to an eighth victory in 10 contests at Gelneagles next autumn, and qualification for the team begins at this week's ISPS Handa Wales Open.
McGinley was a popular choice to succeed Jose Maria Olazabal in the role, but he is aware that he will have to adopt a ruthless nature in his preparations for the competition.
"I understand that along the journey that all captains take, some tough decisions have to be made," McGinley said.
"Some have been made already and some will be made going forward. I'm prepared for that and I'm prepared for the fact that not everybody is going to agree with my decisions.
Winning form
"I've been very fortunate, I've been involved in five of the last six Ryder Cups, and we won all five that I was involved in (three as a player, two as vice-captain). I've seen the template, I've seen what works and I just want to make that template better and roll it out again.
"I'll meet any challenges I have head on and I understand that not everybody is going to be in agreement with the decisions that I make."
McGinley also insisted he was not concerned that only one member of last year's victorious team at Medinah - Italian Francesco Molinari - is in the field at Celtic Manor this week.
"I think it's always a disappointment when there's not more of the top players playing, but there's very legitimate and understandable reasons with most of the players in the middle of the FedEx series," added McGinley.
"Having said that, as we saw from that week, it won't make any difference to scoring and the standard of play. The quality of golf on The European Tour now is phenomenal and there's a lot of young players who are ready to step up to Ryder Cup standard.
Rookies
"I'm not afraid of having rookies on the team, and if those guys step up to the plate and play really well, I'll be delighted to welcome them to the team.
"Generally, all I'm concerned about at the end of the day is having the 12 strongest players to represent Europe at this time next year.
"We have 47 events now and not everybody can be expected to play all 47. The players tailor their schedule according to courses that would suit them, and where they think they are going to play well on.
"Ultimately I'm looking for the guys who have played the best over the 12-month period and I have absolutely no hesitation about having rookies on the team or picking a rookie.
"Generally what I want is players who are playing the best, whether they be playing on the American tour or guys playing on the European Tour here."