BMW Masters: Simon Dyson disqualified after signing for wrong score in round two
Simon Dyson has been disqualified from the BMW Masters after signing for an incorrect scorecard in the second round.
Last Updated: 26/10/13 12:23pm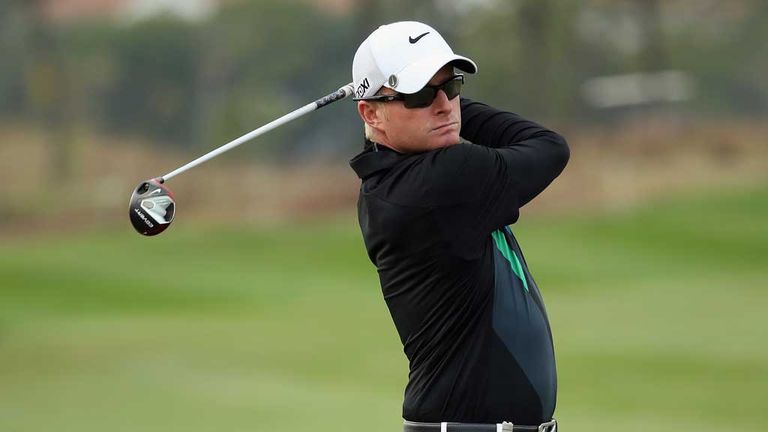 The 35-year-old was in a tie for second place on four under par after opening with two rounds of 70, but he was then alerted to an incident on the eighth green on Friday.
The Englishman was adjudged to have touched the line of his putt with his ball after marking on the green, which incurred a two-shot penalty.
But because he had already submitted his card to officials, he was disqualified for signing for an incorrect score.
European chief referee John Paramor said in a statement on europeantour.com: "Simon Dyson has been disqualified from the BMW Masters presented by SRE Group under the rules of golf (6-6d).
"Simon was found to have breached rule 16-1a, which states that a player must not touch his line of putt. Television viewers alerted The European Tour to the incident, which took place on the eighth green during the second round.
"When the footage was reviewed Simon was seen to touch the line of his second putt after marking and lifting his ball on the green. He subsequently failed to add a two-shot penalty to his score when signing his card, and as a result has now been disqualified.
"He was bitterly disappointed, he had no way of explaining why or how he came to do what he did, he had no recollection of it till I showed him and even then he said 'I can't even remember doing it.' It's a very sad thing and unfortunately his event is over."
Dyson's disqualification has dealt a huge blow to his chances of making the lucrative Race to Dubai finale.
Only the top 60 on the European Tour money list are eligible for the final event, with Dyson currently ranked 66th.
Dyson must now perform well in the two remaining tournaments before the Dubai finale - the WGC-HSBC Champions and the Turkish Airlines Open - if he is to compete in the event.
Watch the final round of the BMW Masters in Shanghai live on Sky Sports 2, coverage starts at 3.30am