Shiv Kapur wins Dubai final to earn European Tour card for 2014 season
Shiv Kapur earned his return ticket to the European Tour by winning the Grand Final in Dubai by four shots.
Last Updated: 04/11/13 4:06pm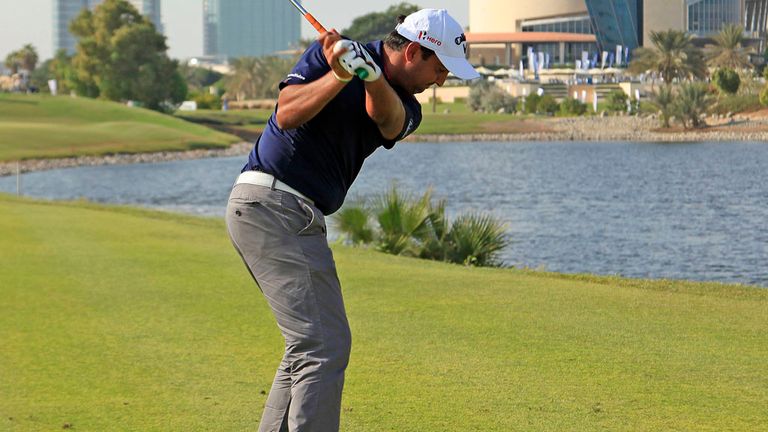 The Indian claimed one of the 15 available Tour cards, with a closing two-under-par 70 to secure the top prize of 56,650 euros at Al Badia Golf Club.
The victory moved him from 20th in the standings, at the start of the week, all the way up to third.
His final round of 70 was a remarkably steady performance that yielded 16 pars plus a brace of birdies - it was also his highest score of the week following rounds of 69-66-67.
A delighted 32-year-old Kapur said: "I'm really pleased. It was a tough week and I had to battle away. I knew today was going to be hard.
"I made it a little hard on myself this year not playing as many tournaments as some other players on the Challenge Tour but I backed myself and told myself that if I played well enough I would make it back on to the European Tour."
The other main mover during the final event was Scotland's Jamie McLeary whose tie-for-second took him from 33rd in the rankings up to 15th.
McCleary claimed the final card by just 2,570 euros at the expense of Englishman Sam Walker who slipped from 14th to 16th in the list.
Battling
McCleary fired a last day 69 while Walker posted a battling 68 - but all to no avail.
Walker made four birdies in his final five holes but was left to rue a double-bogey five at 15 to finish in a tie-for-29th.
The other player to slip outside the top 15 was American Daniel Im who started the tournament 13th but ended 17th following his tie-for-33rd - despite a best-of-week 67 on Sunday.
The other main story concerned Italian Andrea Pavan whose tie-for-fourth meant he ended the season No 1 in the Challenge Tour rankings.
McLeary, from Edinburgh, added: "To finish the way I did was nice. I knew it was going to be a tough day and I kind of knew the score I wanted to shoot.
"I worried that I would never make it to the European Tour, that I was one of those guys that was really consistent but without the big finishes at the big events that I needed.
"It has taken a lot longer than I thought it would, and the older you get the more nervous you get, but I've got my chance and I'm confident I'll take it.
"I'm just delighted I've finally made it to The European Tour after six or seven years. It's been a long road but I got there."