Ernie Els hits out at European Tour for new rules stipulating increased playing demands
Ernie Els has hit out at the European Tour for new regulations which stipulate increased playing demands from members.
Last Updated: 04/11/13 2:09pm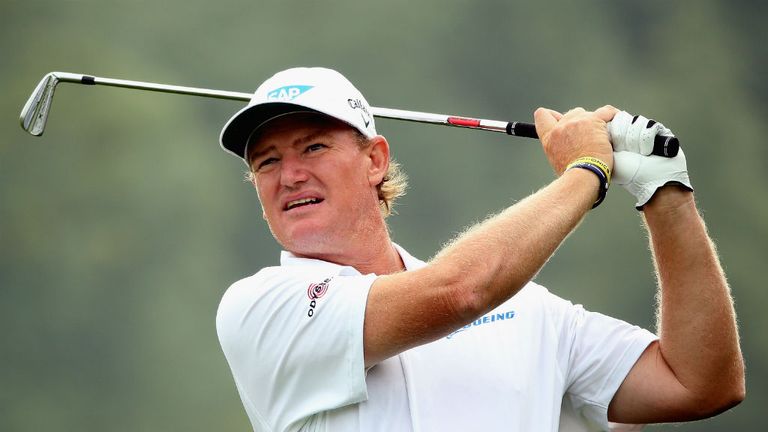 The four-time major champion - who has been a European Tour member for the best part of two decades - is particularly irked by the new 'two out of three' ruling regarding the new-look Race to Dubai 'Final Series'.
Players are expected to play in two of the three tournaments (the BMW Masters, the WGC-HSBC Champions and this week's Turkish Airlines Open) that precede the DP World Tour Championship in order to secure the right to compete at the $8 million season-ending finale in Dubai.
It is understood that in order to register his displeasure at the ruling, Els has opted to not to include this week's event in Turkey on his schedule meaning he will not be present in Dubai (having also missed the BMW Masters in Shanghai) despite sitting safely in inside the top 60 who qualify in 14th place.
The European Tour are introducing increasingly stringent playing regulations to try and prevent the recent drain of playing who are basing themselves primarily in America whilst trying to maintain cards on both sides of the Atlantic.
Els believes it is a dangerous move but does not expect his concerns to strike a chord with the powers that be.
When asked how the tour had reacted to news that one their most celebrated competitors would not be playing in Dubai, Els responded: "I don't think they really care.
Absolute joke
"Why would they make a decision like that and expect guys to play? It's farcical. In my view it's an absolute joke.
"I can see [the tour's point of view] but it's crazy. I've been playing both tours since 1994 and it's been no problem, but for some reason now the European Tour expect us to play a full schedule.
"We used to play seven events and you could keep your card in Europe. Now you have to play more than in America. [That is] the direction they're going in. I just think it's the wrong one.
"I'm going to have to look at my schedule. I was there for the growth of this tour, 22 years, and now they've making it almost impossible for me to remain playing the tour.
"All the good things I've done for this tour and a lot of other guys have done for this tour. They've given me honorary membership and all that but the way they're going is not the right direction.
"You could always play both tours. You've had Luke Donald and Rory McIlroy win both money lists.
"Now we have to make a decision where we never used to do that. Guys are not going to keep doing that. We've got families and schedules to keep."