Bad weather delays start of inaugural Turkish Airlines Open
Thunder and lightning forced a lengthy delay to proceedings on the opening day of the Turkish Airlines Open.
Last Updated: 07/11/13 2:35pm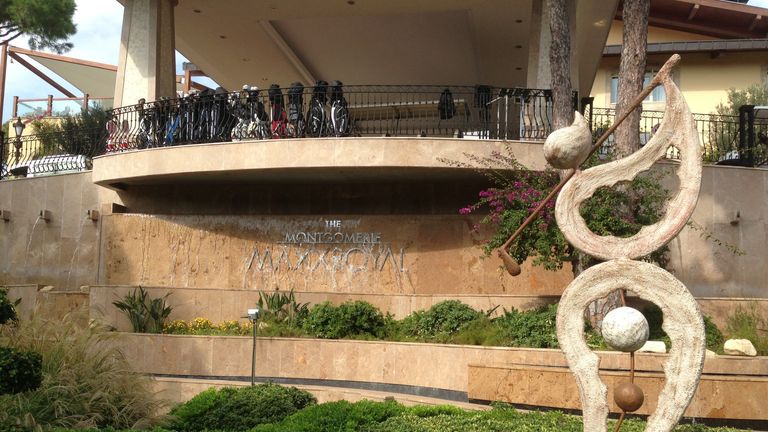 The Montgomerie Maxx Royal was drenched by heavy rain as a storm rumbled around the area and proved more than an annoyance to officials.
The bad weather leaves the prospect of the opening round of the inaugural event being carried over to Friday, with the delay reaching over three hours by the time play finally began.
The European Tour's resident meteorologist Mike McClellan said: "At 8am (local), showers and thunderstorms were moving south to north off the sea as low-pressure centered over NW Egypt continues to move to the SE away from us.
Outlook
"Therefore, morning showers and thunderstorms will gradually diminish and clouds will decrease later this afternoon. Friday through Sunday look sunny and warm across the Belek area."
The tournament is the third leg of the Final Series and marks the European Tour's first venture into Turkey - local player Hamza Sayin is among the first players to tee-off in a field which includes world No 1 Tiger Woods.
Woods partners Justin Rose and Henrik Stenson in the day's final group, meaning they will be among the players with little chance of finishing their round on Thursday, if they manage to start at all.
Tournament director Miguel Vidadoar said: "There was first a one hour delay and that was extended to two hours and then when it was safe to inspect the course a number of the greens had flooded.
"That forced us into a further hour's delay. However with an earlier start tomorrow (Friday) I'm confident we can get back to normal and proceed with all four rounds."