Turkey to bid for next available Ryder Cup in 2022 after successful Turkish Airlines Open
Turkey is set to bid for the next available Ryder Cup in 2022 following the success of the Turkish Airlines Open.
Last Updated: 10/03/14 11:45am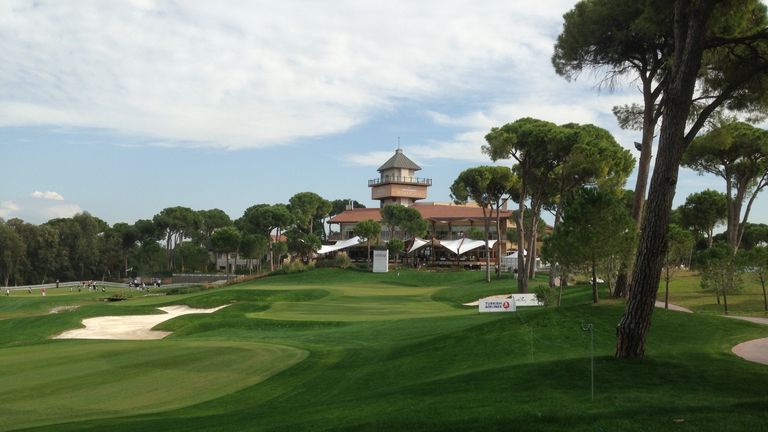 World number one Tiger Woods was among the elite 78-man field for the £4.4million event having also competed in an unofficial match play event staged in the country last year.
An emerging golfing destination, Turkey is also in contention to take over from Dubai as the venue for the European Tour's season-ending event in 2016 and Ahmet Agaoglu, the president of the Turkish Golf Federation, views that as the stepping stone to staging the Ryder Cup.
"We are candidates for the Race to Turkey in 2016 and what comes after that? The Ryder Cup," he told several national newspapers. "We have the idea to host the Ryder Cup in 2022. We will bid for that. Either in Istanbul or Antalya."
Anything is possible
The European Tour is expected to invite formal bids soon after next year's match at Gleneagles and when asked about Turkey's chances, chief executive George O'Grady said: "Turkey would have as good a chance as anywhere.
"We have been staggered by the success of this tournament. This is a country where anything is possible."
That would seem to include the possibility of building a brand new course if necessary, with the Antalya region which hosted last week's event actually being in Asia rather than Europe.
"Turkey is in Europe," Agaoglu added: "But if we need to, we can build a course on the European side of Istanbul."
Valderrama in Spain was the first course outside the British Isles to host the Ryder Cup in 1997. The biennial contest will be staged in Paris in 2018.