Justin Rose focused on becoming European No 1 for second time
Justin Rose hopes he is "strong enough" to become European No 1 for the second time at the DP World Tour Championship.
Last Updated: 13/11/13 5:58pm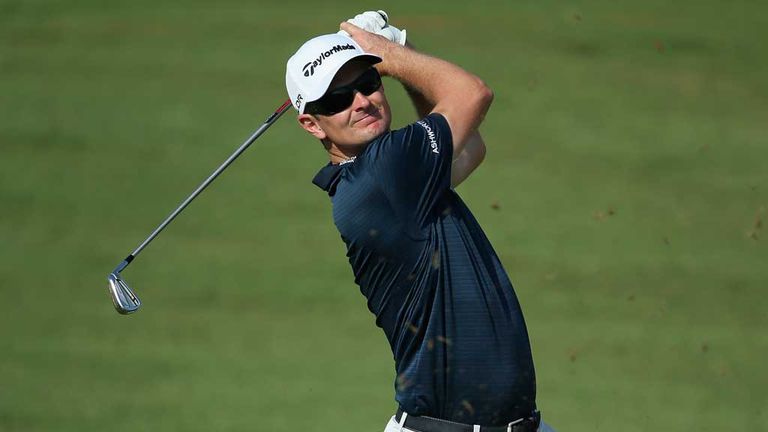 The US Open champion trails Race to Dubai leader Henrik Stenson by 213,000 euros and needs a top-five finish to have any chance of overhauling the Swede.
Rose and Graeme McDowell would top the money list with a win in Dubai regardless of where Stenson finishes, and the Englishman is determined to end a memorable year on another high note.
"It's a big motivation," said Rose, who has been made an honorary life member of the European Tour following his historic major victory at Merion in June.
"I feel like this is the modern era if you like. I won it in 2007 as the Order of Merit and now it's the Race to Dubai.
"I've never held the trophy, even if my name is on it. I'd like to see if I'm strong enough to pick up this new trophy. It's a big goal and it's a goal that presents itself as the season progresses.
Foundations
"At the beginning of the year you can dream up winning it, but it only really becomes an option once you've played some good golf.
"I think 2007 came a bit out of the blue. It was a bit of an anomaly. I think this year has been built on a lot more solid foundations and therefore maybe means more."
Rose finished second to Rory McIlroy in both this tournament and the Race to Dubai last year, the Englishman carding a brilliant final round of 62 only to see McIlroy finish with five straight birdies to win by two shots.
"Even if I had won this tournament last year, which I thought I had for a brief amount of time, the Race to Dubai was all wrapped up," Rose added. "Whereas this year I think it's shaping up for a really exciting finish.
"Two good weeks for me in Shanghai and Turkey have put myself in the position where I need to be, where I control my own fate with being able to win this tournament. But there's a lot of permutations that can happen."
Live first round coverage of the DP World Tour Championship starts on Thursday at 8am on Sky Sports 4 HD