Thailand Golf Championship: Henrik Stenson looking for one more win
Henrik Stenson hopes to end a memorable year on a high in his final start of 2013 at the Thailand Golf Championship.
Last Updated: 10/12/13 11:24am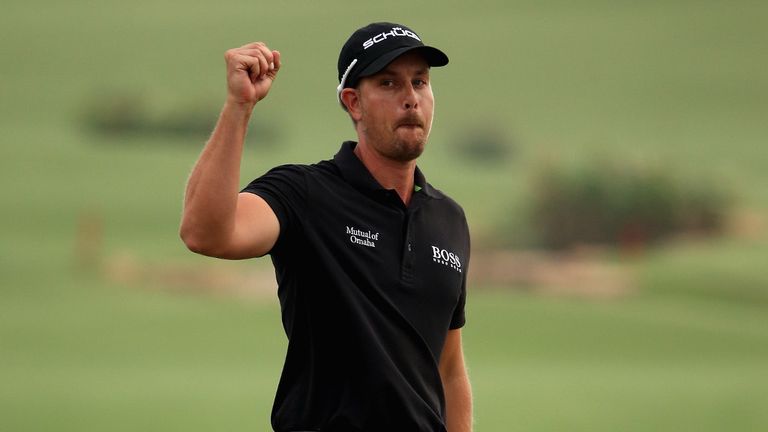 The 37-year-old made history as he captured both the FedEx Cup and Race To Dubai after a sparkling summer as he powered up to World No 3 in the golf rankings.
The Swede also picked up the Golf Writers Trophy as a result of his efforts and his remarkable rise back to the top of the golfing world means he is now one of the ones to beat in 2014.
Before he kicks off his new year though and bids to add a maiden major victory to his growing CV, Stenson will take on one final challenge in Thailand.
After an emotional and draining last few months, Stenson admits that he is almost running on empty but will try to squeeze out four more rounds of golf in search of a closing victory to end the year in style.
"I've had the season of my life obviously," said Stenson. "I've played some great golf from the summer onwards, and this is my last event of the year, so I hope to finish off with some good playing here.
"It's been a big year for me and it's going to take some great golfing to match that going forward."
Big finish
Stenson arrived by boat at the Royal Thai Navy Hall located on the banks of the Chao Phraya river in Bangkok ahead of the star-studded event being held at the Amata Spring Country Club.
Stenson took his career tally to 16 wins with three victories this year along with top three finishes at the Open Championship and US PGA Championship.
After a break, Stenson finished fourth at the Nedbank Golf Challenge in South Africa last week and although drained he fancies a win in his debut at the Thailand Golf Championship.
"We're kind of running on fumes at this stage, but I'll try and squeeze another good four days out of myself and my game, and try and challenge these boys for the title," Stenson added.
"I've played at Amata Spring a couple times in the past. So, at least I know the course pretty well."