Volvo Golf Champions: Paul Casey gets back on track with seven-under 65 in Durban
Paul Casey had another reason to be cheerful after carding a superb 65 in the third round of the Volvo Golf Champions.
Last Updated: 11/01/14 4:23pm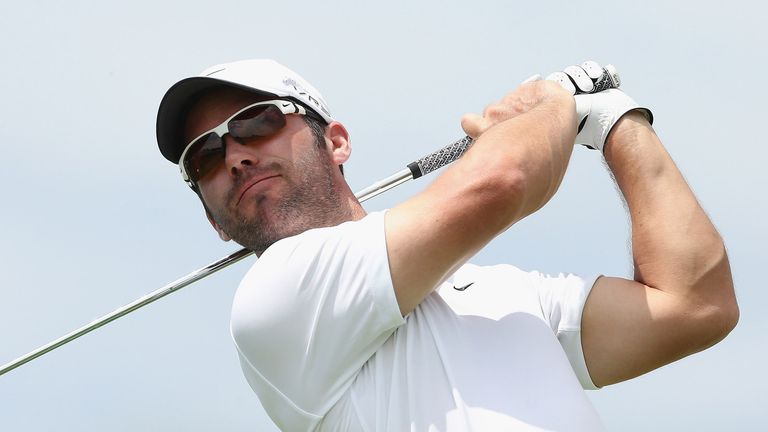 Casey learnt earlier this week that his American coach Peter Kostis, who also works as an on-course commentator, had been given the all-clear following his battle with cancer.
And after receiving some advice from Kostis following a second round of 75, Casey improved by 10 shots on Saturday to climb from three over par to four under and boost his chances of climbing into the world's top 64 in time for the WGC-Accenture Match Play Championship in February.
The world number 88, who was three over par after two holes of his opening round, carded two bogeys and nine birdies, the last of which came on the 18th after his tee shot on the short par four ended up on the first tee.
"I'm really pleased with that because I struggled yesterday and sent a panic text to Peter," the 36-year-old said.
Slow it down
"He hadn't seen me on television because I was playing so badly I wouldn't have been on the coverage, but he said I always get too quick in the wind so slow it down.
"That obviously worked and I struck it beautifully today and holed a few good putts to keep the round going. After being three over for two holes on Thursday you wonder how bad it could get over 72 holes, but thankfully I've got it back into the red."
Speaking about Kostis, Casey joked: "The doctor gave him the all-clear and that's good because it means I don't have to be nice to him. He's got no excuses now.
"It's very good news, it couldn't be better. He spent a lot of time with me on the range over the winter and even though he had finished with chemo three or four weeks ago he was still tired.
"He desperately wants to get back to work and so do I, because he's driving me nuts when he's at the golf course every day!"