Fota Island in Cork confirmed as venue for 2014 Irish Open
The Fota Island Resort in Cork has been confirmed as the venue for this year's Irish Open.
Last Updated: 13/01/14 7:30pm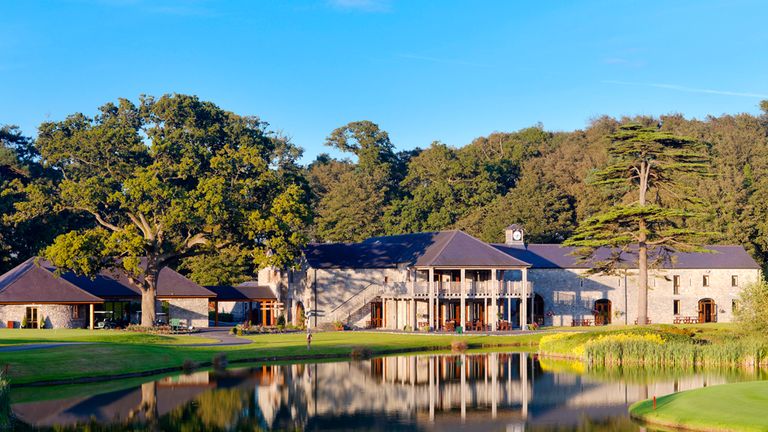 The tournament was last played at Fota Island's Deerpark Course in 2002 when Soren Hansen took the title, and double Major champion Rory McIlroy is looking forward to the challenge, which takes place from 19-22 June.
"I think it is great news that the Irish Open will be played at Fota Island," said McIlroy.
"The country's national open should be moved around to give everyone an opportunity to see the event, and it also gives us the chance to show the world just how many amazing courses there are in Ireland.
"Fota Island will be an exciting venue for the Irish Open, and exactly the kind of place to showcase what Ireland has to offer as a golf destination."
McIlroy's views were echoed by other leading European Tour players, including Ryder Cup captain Paul McGinley, who said: "I'm delighted that Fota Island is going to host the 2014 Irish Open.
"The players will love the golf course and everyone involved with the tournament will also enjoy the craic on offer in nearby Cork, Ireland's second largest city."
'Superb venue'
George O'Grady, Chief Executive of The European Tour, said: "It has been a busy few days in Ireland and we are delighted to make this announcement regarding the support of Fota Island, Cork's City and County Councils as well as BAM Contractors.
"Having hosted two Irish Opens at the Fota Island Resort, we know the Irish Open will have a fitting home at this superb venue.
"The new owners of the Fota Island Resort - The Kang Family - have impressive ambitions.
"By securing the 2014 Irish Open they will now be able to showcase their resort and the beautiful surroundings of County Cork to the world via the European Tour's global television network."