Qatar Masters: Super Swede Henrik Stenson raring to go at Doha
Henrik Stenson believes he could soon be challenging Tiger Woods for the world No 1 spot.
Last Updated: 21/01/14 6:22pm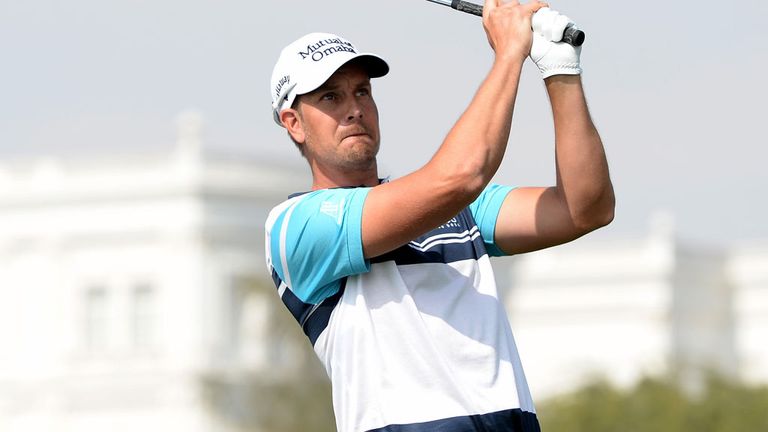 In 2013, the 37-year-old Swede became the first player to top the rankings on either side of the Atlantic.
In September he clinched the Fed-Ex Cup title after winning the Tour Championship, while two months later he finished first in the Race to Dubai standings thanks to his triumph at the DP World Championship.
He also finished second to Phil Mickelson in The Open Championship at Muirfield and is now up to No 3 in the world, with only Aussie Adam Scott and Woods ahead of him.
Stenson, who tees up in Qatar this week, told Tuesday's press conference: "I think I'm in a position in the world rankings that if I really keep on playing well, I will have a chance to possibly, first, overtake Adam and then maybe challenge Tiger.
"I'm trying to focus on my stuff and then we'll see how far it takes us.
"But the chance is obviously there and it would be a nice thing to have on the CV when we put the clubs in the closet one day.
Feeling upbeat
"And if that doesn't happen, I would be happy to go for number two."
Stenson missed the cut in Abu Dhabi last week - his first event of 2014 - but is feeling upbeat at Doha where he was champion in 2006 and three times a runner-up.
He added: "The game's heading in the right direction for sure. It was a bit rusty last week and I'd say today (in practice) was as good as I've hit it this side of Christmas, anyway.
"So yeah, I'm looking forward to the week. I'm sure it's going to be fairly similar to what we had here in previous years with a bit of wind, and I think the course is in good condition.
"The trick is always to keep the ball below the hole on the greens, because downhill, downwind and downgrain, they are lightning and uphill you can be aggressive."