Rory McIlroy to warm up for Open Championship at Scottish Open
Rory McIlroy has confirmed that he will play in this season's Scottish Open for the first time in five years.
Last Updated: 10/02/14 4:52pm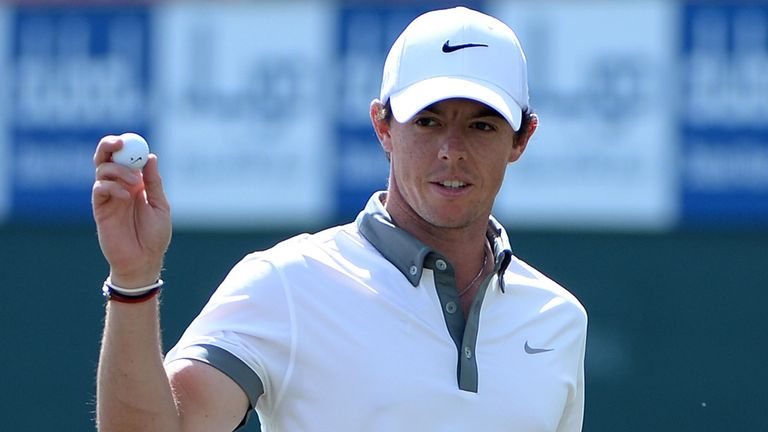 The two-time major champion hopes that competitive golf will be the perfect preparation for the following week's Open Championship at Hoylake.
Phil Mickelson defied history last year when he became the first player to win both the Scottish Open and the Open Championship in the same season.
The American edged out Branden Grace in a play-off at Castle Stuart last July before lifting the Claret Jug for the first time, and McIlroy hopes to emulate Mickelson as the Scottish Open is staged by Royal Aberdeen for the first time.
"It'll be my first time playing Royal Aberdeen," said McIlroy, who played in the Scottish Open at Loch Lomond in 2008 and 2009.
Competitive
"I believe it's a great links with lots of golfing history. I'm really looking forward to the challenge it will present.
"To play some competitive golf on a links course will be great preparation for The Open Championship the following week.
"I can think of no better preparation for The Open, especially on a respected course like Royal Aberdeen. There will also be so many similarities I can bring to the following week's Open Championship."
Mickelson will defend his title at Royal Aberdeen, and McIlroy is delighted that sponsors Aberdeen Asset Management have again attracted a strong international field.
"The field is going to be very strong," he added. "Aberdeen Asset Management has done a great job in promoting the event and bringing some of the best players in the world there. And Phil will be back, of course, to defend his title.
"Phil winning the double last year made me realise that the Scottish Open is more than good preparation for The Open - he showed it was possible to win both weeks.
"The Scottish Open going back to a traditional links course was something that made a lot of sense.
"Yet you can play as much golf on links courses as you want, but until that's in a competitive environment you can never tell how ready your game will be.
"It really is so important, then, to get some competitive golf on a true, challenging links".