Favourite Henrik Stenson unwell ahead of Volvo China Open
Henrik Stenson hopes to put up a good show in the Volvo China Open this week despite not feeling 100%.
Last Updated: 23/04/14 10:50pm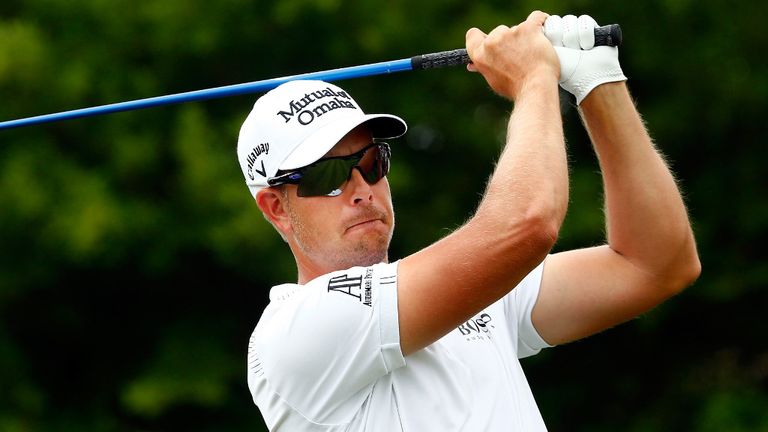 The Swede has struggled to reach the heights of his 2013 campaign so far this season but had been showing signs of improvement recently, including a tied 14th finish at The Masters.
But he has been knocked back by a bout of flu since and admitted he was not near full fitness after pulling out of Wednesday's pro-am at Shenzhen Genzon Golf Club.
"I am just kind of waking up to be honest after a little bit of flu," said Stenson, who is the bookies favourite to win this week's tournament.
"I am still a bit weak after spending the last 36 hours in bed, but I am slowly getting there and hopefully I can rest up and drink lots of fluids and be a bit better tomorrow (Thursday) and be ready to play."
Fatigue
Stenson revealed fatigue had been a problem for much of the year and he is blaming that for his below-par start to the season.
"There has been a little hangover from last year after so much success and then all the resulting commitments that come off the course," he added.
"I have only really had a two-week break from it all and it has been tough to kick-start a new season when you are quite low on energy. But other than that I am right on track.
"I didn't have a great start to the season last year so I am in the same position as I was going into the summer. I played pretty well at the Masters without nailing it, but I am happy with the game.
"I didn't plan on having a virus for the 20th Volvo China Open, but I am here and will do the best I can."
Watch coverage of the opening round of the Volvo China Open live on Sky Sports 4 HD from 6:30am on Thursday.