European Tour to reimburse players over switch of venue
The European Tour has agreed to reimburse any losses suffered by its members over a late switch of tournament venue.
Last Updated: 01/05/14 11:55am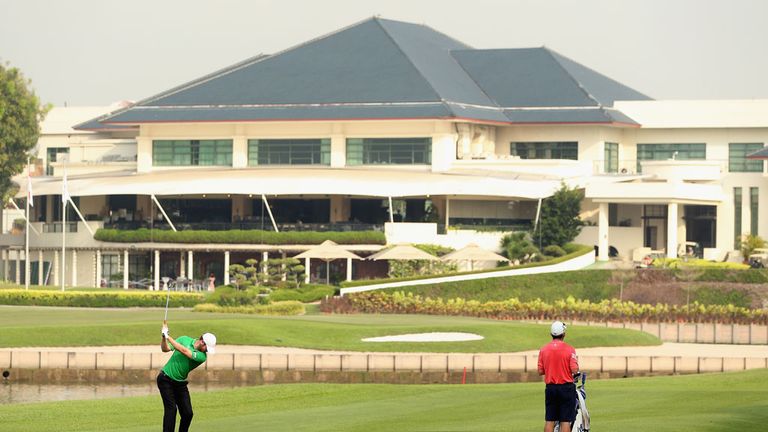 The Championship in Singapore was originally scheduled for South Korea but had to be relocated after the original sponsor withdrew.
This meant competitors had to change their flight and hotel bookings when informed of the alteration earlier in the month.
Instead of travelling to the Korean city of Incheon, the players are now almost three thousand miles away at Laguna National after the European Tour's chief operating officer and director of international policy Keith Waters admitted: "The promoter, PMG, could not reach agreement with a suitable venue."
However, although the European Tour has underwritten any losses incurred by its players, the Asian Tour are not following the same policy.
The two Tours are co-sanctioning the tournament which has a total prize fund of $1.5m, which is down from the $2.8m purse of 12 months ago.
When the change was made, the European Tour sent a directive to its members on how to reclaim expenses for the extra costs provoked following the unforeseen change of circumstances.
The Asian Tour, however, did not match this generous offer to their 72 players taking part in the 156-man field which tee-off on Thursday.
However, Asian Tour member and Order of Merit leader Anirban Lahiri was not too concerned.
Support
The Indian pro said: "Everyone is trying to be economical by booking in time but these things can happen if you pull out of events or miss cuts, you change tickets.
"It is something that is the prerogative of the Tour. If the European Tour has taken that decision it's really good to support their players and hopefully something like this can be learnt by the other tours."
Singapore's Mardam Marmat, the world No 548, had mixed feelings: "I had already got my flights and done my visa.
"It is good and bad for me. Bad I lose some money on the air ticket and good I now play in my home town."
European Tour member and defending champion Brett Rumford added: "I didn't book any accommodation or flights to Korea so I got lucky on that.
"The Tour is always subsidising any money lost so we have been looked after."
And Austrian Bernd Wiesberger, winner in 2012, said: "We are fortunate to have the tournament from what I've heard.
"We lost the tournament at Blackstone which was a shame for me as I'd played well there for two years.
"But it is great to be here in Singapore and we have to pay a great deal of credit to everyone for setting up a tournament like this in such a short period of time."