Irish Open: Graeme McDowell working hard to improve his driving ahead of tournament
Last Updated: 19/06/14 8:14am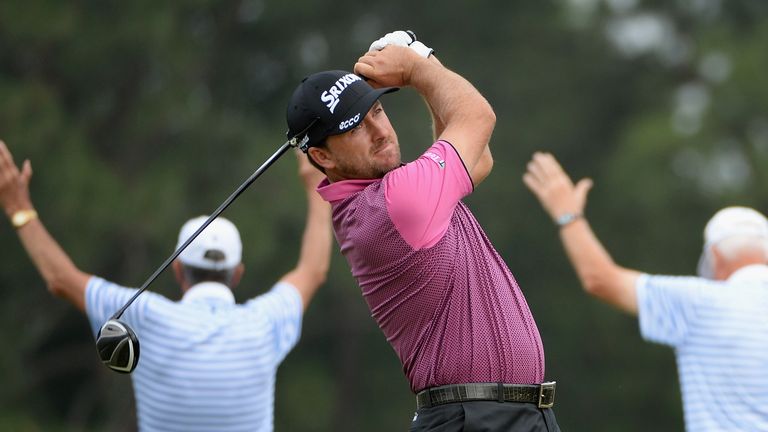 Graeme McDowell knows his driving will have to be much better if he is to contend in this week's Irish Open.
McDowell was joint second after the opening round of the US Open before fading to finish 28th, 18 shots behind winner Martin Kaymer, who was one of only three players to finish under par at Pinehurst.
A far easier test is expected at Fota Island, where McDowell made his Irish Open debut in 2002 in a tournament Soren Hansen won in a four-man play-off.
That was one of just six cuts McDowell has made in 12 appearances in the event and the 34-year-old hopes an improvement off the tee can see him challenge for his national open in Cork after putting in plenty of work in practice.
"I'm struggling driving on the left-hand side of the road for a start," joked McDowell, who is based in Florida for most of the year. "Pulling out of the airport last night I was very confused.
"I had two drivers in the bag this morning in practice, so it's a work in progress shall we say. I'm not driving the ball the way I'd like to, but it's a week like this where I can hopefully get dialled in.
Confidence
"At Pinehurst you don't get a lot of drivers in your hand and typically I drive the ball better on golf courses where I hit a lot of drivers. Maybe I can get into a bit of a groove and get my confidence back again.
My record is not really shining in this tournament, but I'm certainly here to try and put pay to that this week.
Graeme McDowell
"It's a pretty-looking golf course. There's a few kind of blind tee shots and you've got to move the ball around a little bit. The rough is pretty lush in places so you've got to drive the ball well.
"The greens are fairly receptive, (although) maybe after a few days of sunshine they might bake out a little bit. But it feels like a proverbial walk in the park after Pinehurst, put it that way. Golf feels fun again."
"My record is not really shining in this tournament, but I'm certainly here to try and put pay to that this week and this is the type of golf course that I feel like I can win an Irish Open on.
"Talking with my caddie we were saying if the sun was shining here come the weekend, going down the stretch Sunday afternoon with one of the other Irish players would be a pretty special thing to be involved in. I figure there will be big crowds here this weekend and I'd love to be part of that.
"I love coming to the Irish Open but there's obviously a lot of demands on our time here. People want photos and autographs and they don't get to see us very often.
"I do like kind of floating in under the radar in this tournament just from an energy point of view and using my time as effectively as I can. And sneaking in that little practice round for a major championship just takes the pressure off when it comes to the Open as well."