Vaughn Taylor in shock after stunning AT&T Pebble Beach Pro-Am
By Paul Vinnell
Last Updated: 15/02/16 9:04am
Vaughn Taylor admitted he was in shock after his stunning victory at the AT&T Pebble Beach Pro-Am.
The world No 447, who does not even have a full PGA Tour card, trailed Phil Mickelson by six shots going into the final round.
All that was on his mind at the beginning of his day was finishing in the top 10, which would mean he would not have to qualify for his next event.
But four straight birdies on the back nine at Pebble Beach earned him a seven-under 65, and he wasn't sure that was enough when Mickelson stood over a five-foot birdie putt to force a play-off.
But Mickelson missed and Taylor earned the biggest win over a rollercoaster career which saw him compete in the Ryder Cup, lose his game almost completely, and then "grind" his way back.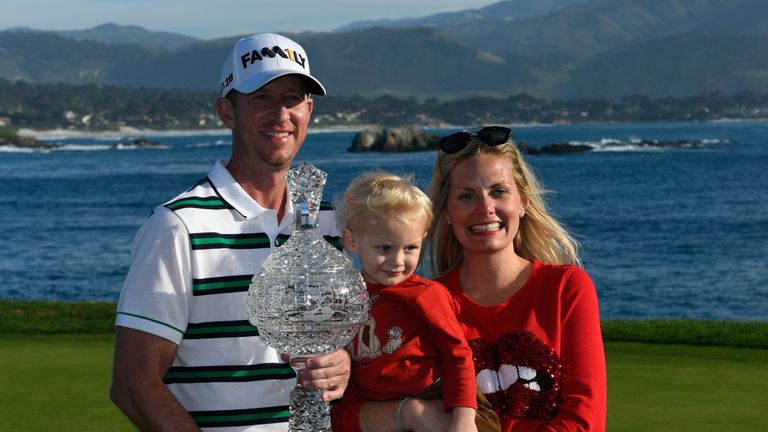 "Just absolutely amazing," Taylor said. "I didn't know if it would ever happen again, to be honest. I just lost a lot of confidence, lost a good bit of my game. I just kept working, grinding and kept at it. And I can't believe it actually happened today."
Taylor had never given up on his career, though he was starting to rule out another victory, and he never imagined returning home to Augusta, Georgia, to play in the Masters. He is the first player this year to qualify by winning.
"Playing in the Masters is my Super Bowl," Taylor said.
The key moment came on the 16th, a 30-foot birdie putt on one of the toughest greens at Pebble.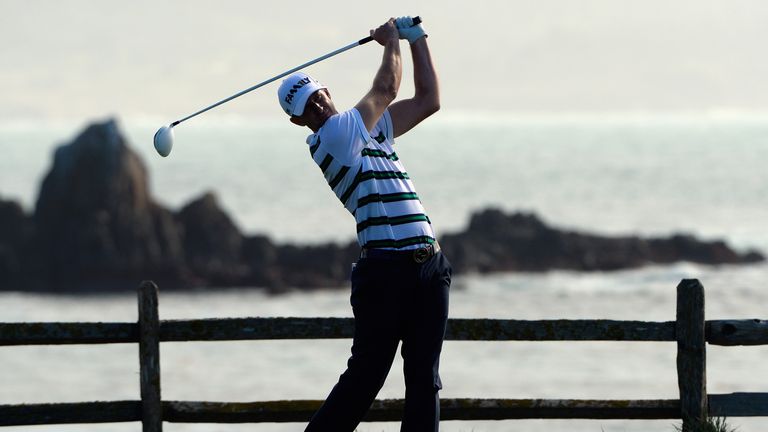 "I've had that putt before. It's a hard putt," Taylor said. "I wasn't even thinking about making that putt. I knew it broke a lot, and it's a little uphill at the end. It's really easy to leave that putt short. I just flushed it. It was kind of going in from the start."
Mickelson at least left Pebble believing he was closer to ending the longest victory drought of his career that dates back to the 2013 Open.
"It's certainly disappointing, but it makes me more determined to get back to work and get this thing right," he said. "I know that I'm close to being where I want to be. But if I was there, I would have been able to finish it off."