Woods not worried by comments
Tiger Woods insists he is no longer motivated by what other players have to say about him ahead of the WGC World Match Play.
Last Updated: 21/02/12 11:36pm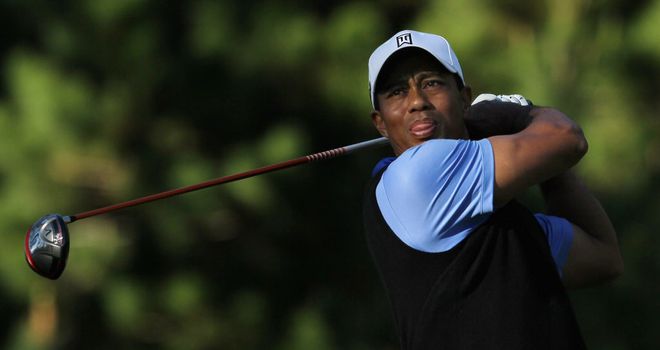 Tiger Woods has shrugged off Gonzalo Fernandez-Castano's comments that the former world number one is 'beatable' ahead of their opening-round match at the WGC World Match Play.
The American, who has now recovered from a cold, begins his bid for glory in Arizona against the in-form Spaniard on Wednesday.
His opponent has spoken in the run-up to their meeting about his confidence going into the event, insisting that Woods is "probably not at his best", although he did admit he would still be the underdog.
The 14-time major champion opted to see the lighter side of the matter when asked for a response, instead saying that he is no longer motivated by the things other players say about him.
Matured
He said: "I feel exactly the same way as he does - I feel he's beatable too!
"It used to motivate me quite a bit when I was younger, but as I've matured and gone beyond that it's just an opinion.
"It's their prerogative, what matters is how I go out and play and how I'm progressing in my game.
"At the end of the day when I'm retired, I think I will have mastered a pretty good record."
Woods will be bidding to win for the first time on the PGA Tour since the 2009 BMW Championship, although he did triumph at the limited-field Chevron Challenge at the end of last year.
The 36-year-old has won the Match Play tournament three times before - in 2003, 2004 and 2008 - but went out in the first round in 2011, losing to Dane Thomas Bjorn.
"It is a sprint. You have to get off to quick starts. Generally if you get down early, two or three down, you rarely come back," he said of the format.
"Any guy can win any match - we've seen that over the years. That's what makes it so interesting for us as players and I'm sure for the fans as well."