Tiger Woods tells Rory McIlroy he will be marked man at 2012 Ryder Cup
Tiger Woods insists Rory McIlroy can expect to be a marked man when the Ryder Cup gets underway at Medinah this week.
Last Updated: 26/09/12 11:12am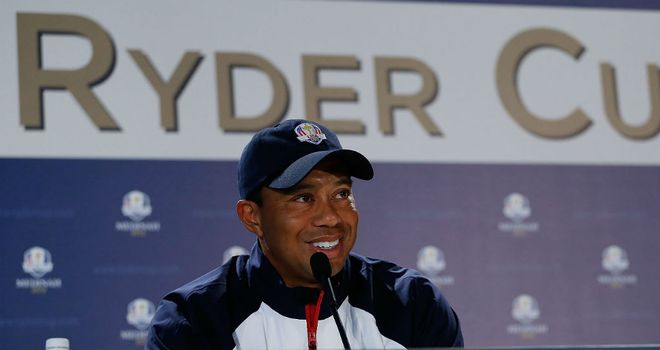 The Northern Irishman has established himself as the world's undisputed number one player over the past couple of months following his win at the USPGA Championship and back-to-back successes in the FedEx Cup play-offs.
That mantle used to belong exclusively to Woods, but the American claims he and his team-mates will now be looking to take down Europe's top dog as a statement of intent.
"It's part of being consistent, it's part of being ranked number one, it's part of winning major championships - you're always going to want to try and take out their best player," explained Woods.
"That's part of the deal, that's a fun challenge and I've certainly loved it over the years and I'm sure he's going to relish it as well this week."
Woods is certain the crowds in Chicago will play their part as they look to help America regain a trophy they have won only once in their last five attempts.
"They'll certainly be partisan, no doubt about it," he continued. "It'll be loud, it'll be raucous and it will be fun.
"It's the same as when we go to Europe, they get into it for their team and our fans are going to get into it for our team."
Responsible
Woods admits he feels partly responsible for America's poor recent record having failed to reproduce the dominant form which has seen him claim 14 major title in the biennial team match.
The 36-year-old has taken 14 points from a possible 29 over the course of his six-match Ryder Cup career and is looking to improve that this week.
"Certainly I am responsible for that (America's poor recent record) because I didn't earn the points that I was put out there for," he added.
"I believe I was out there on five sessions each time and I didn't go 5 and 0 on our side, so I certainly am a part of that.
"That's part of being a team, I needed to go out there and get the points for my team and I didn't do that, so hopefully I can do that this week and hopefully the other guys can do the same and we can get this thing rolling."