World number one Rory McIlroy will look to trim his playing schedule in 2013
World number one Rory McIlroy has revealed he plans to cut back on the amount of tournaments he plays in 2013.
Last Updated: 15/10/12 6:50pm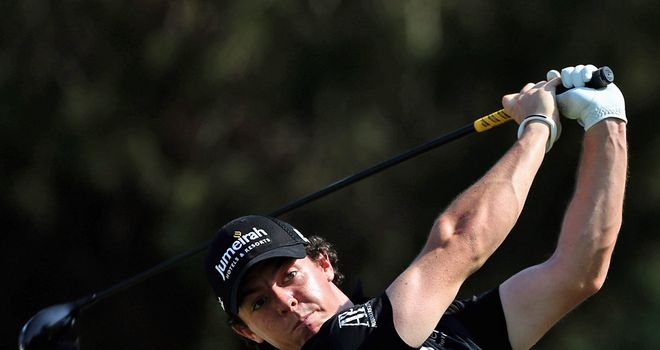 The Northern Irishman has enjoyed another stellar season, winning his second major title at the USPGA Championship and adding a further three PGA Tour victories to his CV.
The 23-year-old is on course to match Luke Donald's achievement of topping the money-list on both sides of the Atlantic having already wrapped up the American crown with earnings of $8,047,952.
Winning the European Tour's 'Race to Dubai' title is now his main priority for the remainder of the campaign, although he admits he is now beginning to feel the effects of a long, hard season.
McIlroy has already competed in 21 events around the globe this season and, with a busy schedule in the weeks ahead, conceded he will look to trim his workload next year.
Great season
"It has been a great season and I am ready to be done," he stated. "It is just such a long season these days. But then I feel I have an obligation to play some of these big events leading up to Dubai.
"However, I won't find it tough to get myself up for my last events as I want to especially win the Race to Dubai after coming close a few times.
"I still have got some big events left and I would love to win the Race to Dubai and repeat what Luke did also winning the money list on the PGA Tour, so I am going to give it one last push.
"I would just love to cut my schedule back even further and I think next year I will cut it down again to a max play of 22 or 23."