Nick Watney wins CIMB Classic after course record 61
Nick Watney shot a 61 to win the CIMB Classic by a shot from his fellow Americans Bo Van Pelt and Robert Garrigus.
Last Updated: 28/10/12 10:04am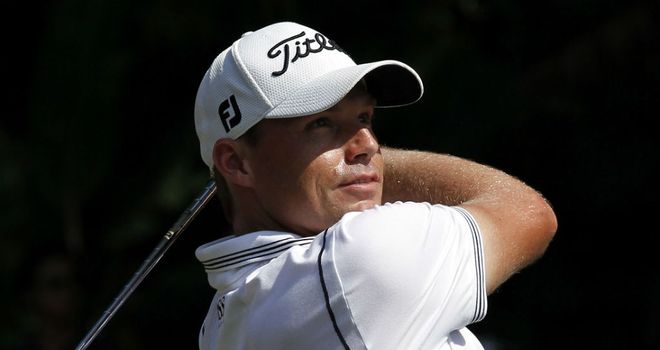 Watney came from four back overnight with a course record 10-under-par round as defending champion Van Pelt came up just short.
Tiger Woods was joint fourth after a 63, his second lowest round of the year.
A last-hole birdie would have given Watney a 59, but he bogeyed it the day after Van Pelt dropped two shots there when in the same position.
The 31-year-old then had to wait to see if he could be caught, but Van Pelt failed to grab the birdie he needed to force a play-off.
Woods was only two behind after six birdies in his first 10 holes, but by the time he picked up more shots at the 16th and 17th Watney had moved clear.
Watney earned $1,098,000 in the unofficial PGA Tour event. He won the FedEx Cup opener at Bethpage Black in August, his fifth official PGA Tour victory.
Plugged
Watney said the thought of shooting the first ever 59 in Asia crossed his mind when he sank his 11th birdie of the day on the 17th hole. However, his approach shot from a divot ended any hopes as he dropped a bogey.
"Well, you know, I was more concerned with just winning the tournament. I hit a decent drive, and it plugged in the left rough, and I took a drop.
"And the ball went into a divot in the rough. So 59 kind of went out the window right there. Winning the tournament was more important than 59 for me," he said.
"I really enjoyed beating Tiger. Any time that you can play in this era, I think everybody would agree these last 15 years, he is been by far the biggest attraction in our sport, so I think it's great for every tournament that he comes to."