Tiger Woods looking forward to next year already after a successful 2012
Tiger Woods is looking forward to getting away from the game of golf once he's played in the Chevron World Challenge.
Last Updated: 01/11/12 11:10pm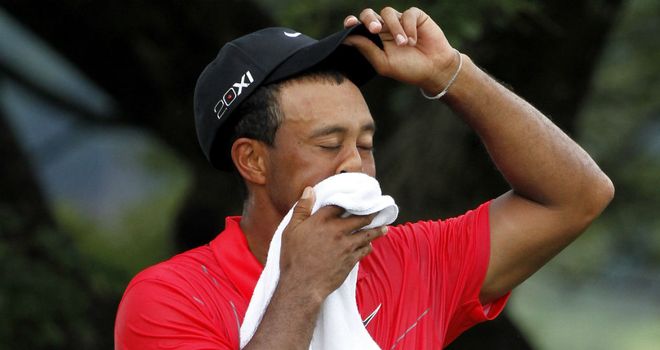 The American opted not to play in the $7 million tournament at Mission Hills, China this week after a busy recent schedule that included an exhibition match against current world number one Rory McIlroy.
Woods will instead next be in action at the Chevron World Challenge, an invitational event he hosts, before putting his clubs away until 2013.
"I was tired and doing these things is not easy. Competing and getting ready for another golf tournament, I just didn't want to do that," Woods said after holding a putting clinic in Shanghai.
"I've got four more rounds at my tournament in LA and I'm done until Abu Dhabi next year so I'm looking forward to having this extended break. This is my off-season now and I'm really looking forward to getting away from it."
"Competing and playing golf tournaments after a long schedule, the playoffs, the Ryder Cup and a lot of other tournaments, it's been a while," he added of his need for a break after his first full season on Tour since 2005."
Woods has enjoyed a successful season in 2012, winning three times on the PGA Tour. However, the last of his 14 majors came back in 2008 and he still sits four back of Jack Nicklaus' all-time record.
"This year, I've had three wins and things are certainly progressing nicely," said the 36-year-old, who endured a injury-hit 2011.
"Last year I was 127th on the (PGA Tour) money list, or whatever I was, and this year I'm second so that's a pretty good improvement in a year and given that I'm healthy I'm really looking forward to next year."