Graeme McDowell delighted after World Golf Challenge win
Graeme McDowell was delighted after ending his two-year victory drought with a win at the World Golf Challenge.
Last Updated: 03/12/12 4:45pm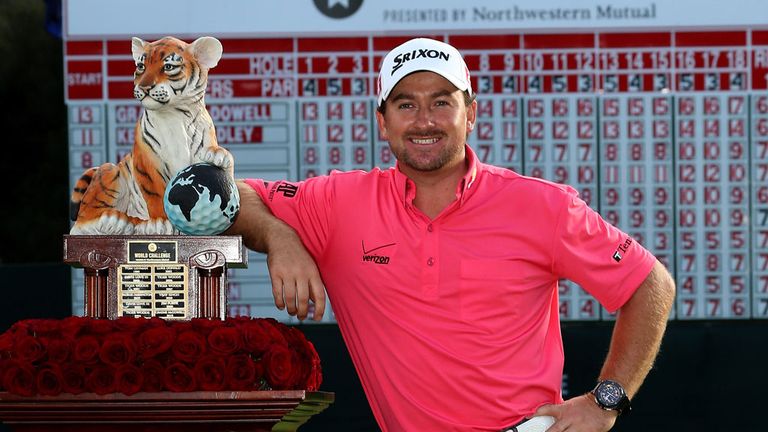 The 33-year-old Northern Irishman, who was watched by his fiancee Kristin Stape, will now enjoy a well-earned break while he completes the finishing touches to his own tavern in Orlando.
"This really caps off my season," McDowell said. "We try not to put winning on a pedestal, but this one feels very sweet because it's been a grind all year.
"Certainly I will draw some confidence from this one. The game hasn't given me a huge amount this year.
"For two years I've been saying things like 'processes' and 'trying to get better' and 'be patient' and hopefully the wins will come. I guess I got fed up with telling everybody that I'm playing well, playing well.
"I'm relieved to get across the line and take some nice confidence into this little off-period I've got coming up. It really is about the processes, but we need to win. That's why we're out here.
"Hopefully this is the first of many. Getting engaged three or four weeks ago was a huge step in my life, and this has really made it a lot of fun.
"I certainly enter a new chapter in my life which I feel is going to bring a lot of solidity and support to my golf career and this is a great way to begin it.
"She's in support of what I do and loves to try and get out when she can. She flew in Friday night, and thankfully it was worth the trip."