Tom Watson does not believe golf should have been included in the Olympics
Eight-time major winner Tom Watson believes that golf should not have been reinstated as an Olympic sport.
Last Updated: 04/12/12 8:10am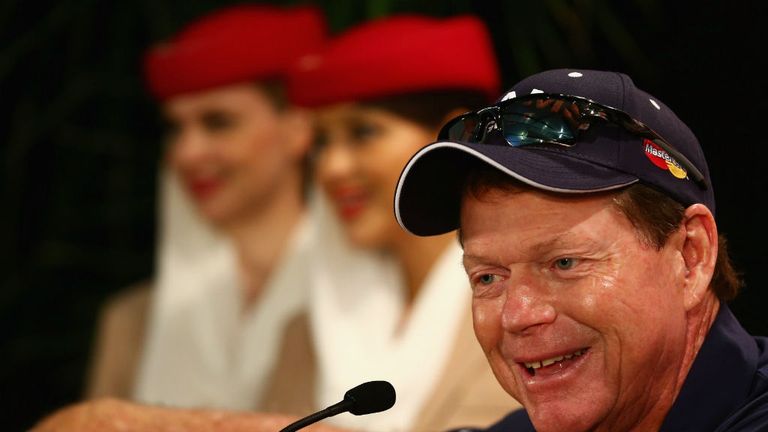 Golf will form part of the Games at the next Olympics in Rio in 2016, but Watson feels it has no place at an event which he feels is still meant to celebrate the ideal of amateur sport.
Indeed, the American claims that the opportunity to challenge for Olympic gold will only serve to devalue the four major championships.
"I don't want to pour cold water on it but I don't think it should be in the Olympic Games," Watson told reporters ahead of this week's Australian Open in Sydney. "I still think of Olympics as track and field and not golf, to be honest with you.
"We have our most important championships (the four major championships). You have golf in the Olympics, you have diluted the importance, in a sense, of the four major championships.
Mixed emotions
"I probably had a pie in the sky way of looking at the Olympics as being clean and pure.
"I like to trust people and trust they are doing things for the right reasons. When the professionals go to the Olympics, they go for the wrong reasons."
Watson went on to reveal that he did back the recent move to outlaw the anchored putting stroke, but added he did so with "mixed emotions".
"My son Michael, with a conventional putting stroke, he couldn't make it from two feet, but he went to a belly putter and he makes everything," Watson explained. "The game is fun for him now, so there lays the danger. Do we take the ability for people to have fun away?"
But he added: "I thought Ernie Els said it perfectly after he won the Open Championship. He was asked 'why did you go with the long putter Ernie?' And he said 'I'm cheating like the rest of them are'."