David Love has been honoured by the US Golf Association for his contribution to the sport
Davis Love III has been named as the recipient of the US Golf Association's Bob Jones Award for 2012.
Last Updated: 05/12/12 5:14pm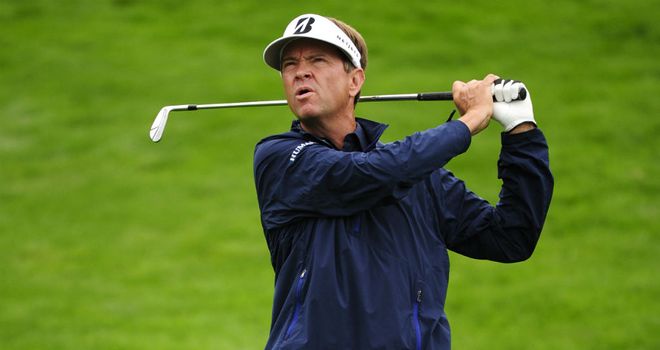 The US captain at the Ryder Cup this year has won the prestigious annual honour which recognises an individual who demonstrates the spirit, character and respect for the game exhibited by Jones.
"Throughout his impressive career, Davis has distinguished himself with his sense of fair play, integrity and reverence for the game's traditions," USGA president Glen D. Nager said.
The 48-year-old has won 20 PGA Tour events, including two victories in the Players Championship as well as representing the USA in six Ryder Cups and six Presidents Cups.
He has twice finished second at the Masters and recorded a similar finish in the 1996 US Open, his graciousness at those three disappointments being factors in his selection for the award.
Love's service to his local Georgia community and to the golf world were also noted.