Tom Watson wants to bring an end to European Ryder Cup dominance
Tom Watson hopes to instil a winning mentality into the US Ryder Cup team after being named captain for a second time.
Last Updated: 14/12/12 1:11pm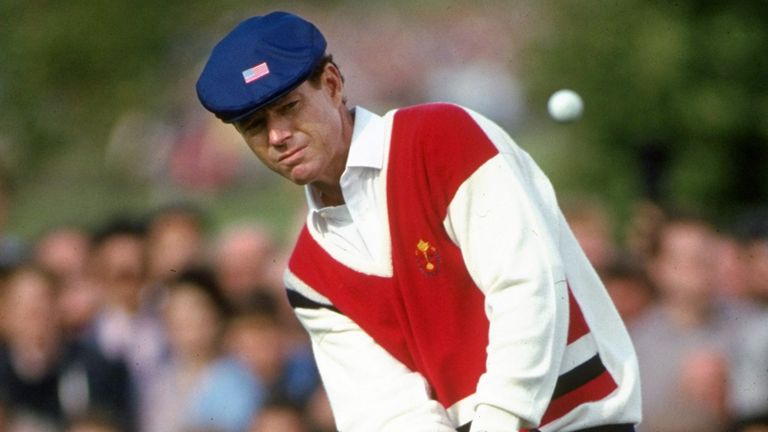 Watson is the last American captain to taste success on European soil (1993, The Belfry) and would love to oversee a repeat of that with Europe having dominated the event since.
"This responsibility is a challenge but I've been there before and I welcome it," Watson said at a press conference in New York.
"The idea of being captain for a team of youngsters will be questioned - why Watson, being the old guy - and I deflect that very simply by saying 'we play the same game.'
"I play against these kids at the Masters, the Open, the Greenbrier Classic - we play the same game and we understand that.
"It's my challenge to set the stage with a little bit of extra inspiration for them to go out along with some Watson luck, as I said in an interview earlier, that propelled us to victory in 1993.
"It's a great honour to be the captain, I've looked forward to it, it's going to be a great journey the next couple of years and I hope that we will change the tide of losing the Ryder Cup seven out of the nine years.
"The most important thing is that we are going to pull out the stops to beat you guys (Europe). The bottom line is to win.
"We'll do it in style and with the grace with which we play the game. We're tired of losing. I always said that earlier in my career I learned to win by hating to lose and it's about time for our team to start winning again. I hope that's the attitude my players have."