Butch Harmon hoping Darren Clarke will get to lead Europe in 2014 Ryder Cup
Butch Harmon told Sky Sports that age won't be an issue for Tom Watson when he leads the United States at Gleneagles.
Last Updated: 13/12/12 7:32pm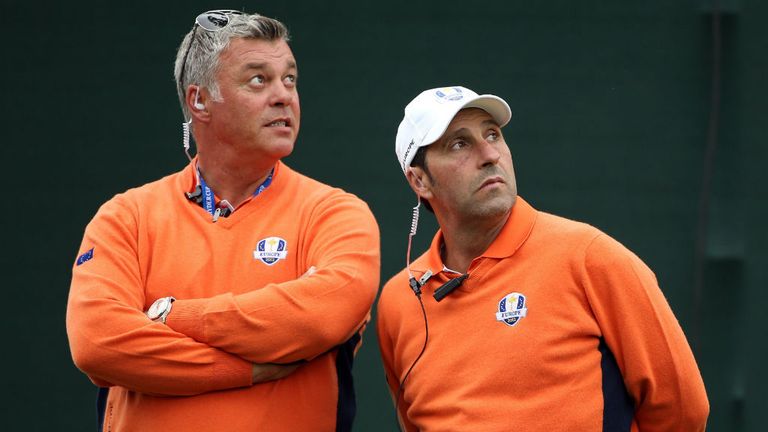 Watson will lead the American charge on Scottish soil looking for a repeat of his 15-13 victory when he was skipper for the 1993 event at The Belfry, the only US success away from home in the last 31 years of the Ryder Cup.
He will be 65 in two years, though Harmon insists age won't be a problem considering the eight-time major winner is still very much in touch with the modern game.
"I think Tom has all the respect of the players. He's been a former winning captain and has been involved in five Ryder Cups before," he told Sky Sports.
"I think normally you would say that his age would be an issue, that he would be out of touch with the modern-day players, but in Tom's case he plays a lot of the normal PGA Tour events and the majors, so I think he's in touch with the players and that they have a lot of respect for him.
"It's going to be interesting to see how he handles the captaincy.
"The thing I found interesting, listening to his press conference, was that he said he was contacted over a year ago by the PGA to be the captain for the 2014 Ryder Cup.
"I also agreed with what he said when he was asked with what the US have to do to change this period of European wins, and that was to play better. That's the right answer.
"A captain can only do so much - the players have to play."
Front-running duo
It is yet to be announced who Watson will be facing in 2014, with Clarke and Paul McGinley the current front runners to skipper Europe.
While Harmon would like to see his "good friend" Clarke get the nod, he also suggested that the fact the next Ryder Cup is on Scottish soil could possibly see Colin Montgomerie have another go in the role on home turf.
"I've heard the rumours that they're talking about Paul McGinley and Darren Clarke - either one of them would be good," Harmon added.
"I wouldn't even be opposed, as it's in Scotland, if Monty came back and captained again. He did win his one time as captain.
"For me, personally, I'd like to see it be Darren Clarke. He's a good personal friend and I like 'Clarkey'.
"But any of the people you pick will be phenomenal. To me, the Ryder Cup has become the greatest thing in professional golf."