Farmers Insurace Open: Tiger Woods turns attention to South Course at Torrey Pines
Tiger Woods knows the biggest test is still to come at this week's Farmers Insurance Open at Torrey Pines.
Last Updated: 27/01/13 7:30pm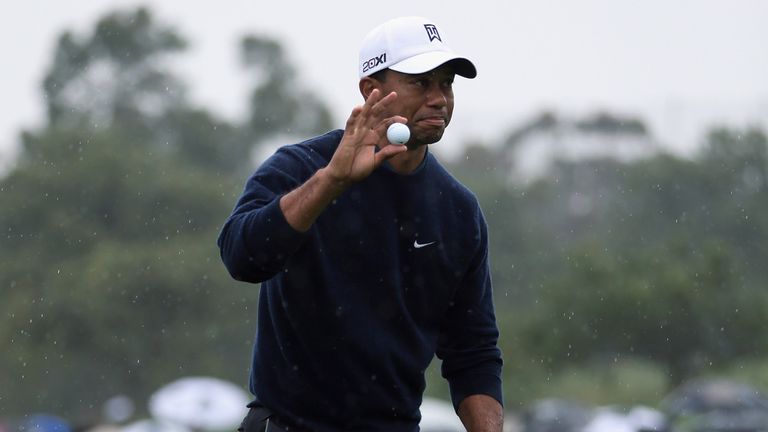 Woods made hay on the easier North Course on Friday, moving to the top of the leaderboard after a seven-under 65 took him to 11-under.
The world number two played the four par fives in five-under and said cashing in on the longer holes was the key to a good score.
"The four par fives are reachable, all with irons if you drive the ball in the fairway. Except for nine, it was into the wind and I hit a 5-wood in there.
"But if you handle the par fives there's four (birdies) right there. And then maybe sprinkle in a couple of little wedge shots and then you've got possibly a round of six and seven under."
However, Tiger knows the difficulty increases on the weekend where only the South course is used - even though he shot a fine 68 there in round one.
Woods said: "We've got a long way to go and the golf course is not going to get any easier. The rough is going to get a little wet, a little sticky and it's imperative to drive the ball well because the South is obviously a pretty tough course."
Tiger was pleased with his driving on Friday but added that his work on and around the greens was making the real difference.
"Now I've got my short game back to where I'd like to have it, I'm starting to score," he said.
Woods has won this tournament six times and also took victory in the 2008 US Open when the South Course was used for all four rounds.