Bill Haas taking nothing for granted as he chases Northern Trust Open double
Bill Haas insists he will be taking nothing for granted as he bids to close out back-to-back victories at Riviera.
By Mark Kendall - Twitter: @SkySportsMK
Last Updated: 17/02/13 6:14pm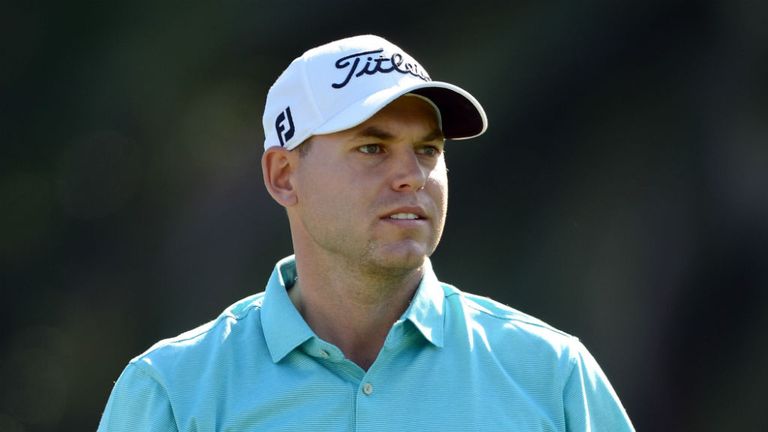 The 30-year-old put himself in a commanding position with a superb 64 on Saturday and will now head into the final round with a three-shot lead.
Haas made five birdies and an eagle during a flawless display but believes plenty of hard work still lies ahead as he bids to emulate the likes of Ben Hogan, Arnold Palmer and Phil Mickelson by defending his title at Riviera Country Club.
"It's very difficult in this game to just pull away from the rest of the field," Haas said of the final round. "You've only seen a few guys ever really do that... guys like Jack Nicklaus, Tiger Woods, Phil Mickelson.
"I've just got to try to stay in the moment, don't let my emotions get the best of me, try to get off to a good start.
Hanging in
"The guys behind me are going to make birdies and will certainly get closer at the top, so I've just got to try to hang in there and give myself a chance on the back nine."
In his first five appearances at Riviera, Haas failed to crack the top 20 and even missed the cuts in 2009 and 2010.
However, he now appears to have mastered the Los Angeles lay-out and admits it has always held a real charm for him.
"Even before last year when I did not have the best of records here, it was certainly a week that I pencilled in on the schedule if I could get in and play here," Haas continued.
"It's fun to play. I like everything about Riviera... the golf course, the grass, just how it's an old-school style golf course. Walking in the locker room, seeing the pictures of all those champions on the wall, it's just got a great feel about it."