Tiger Woods has advised Rory McIlroy to choose his words more carefully after he quit the Honda Classic
Tiger Woods has advised Rory McIlroy to choose his words following his decision to quit the Honda Classic.
Last Updated: 02/03/13 2:14pm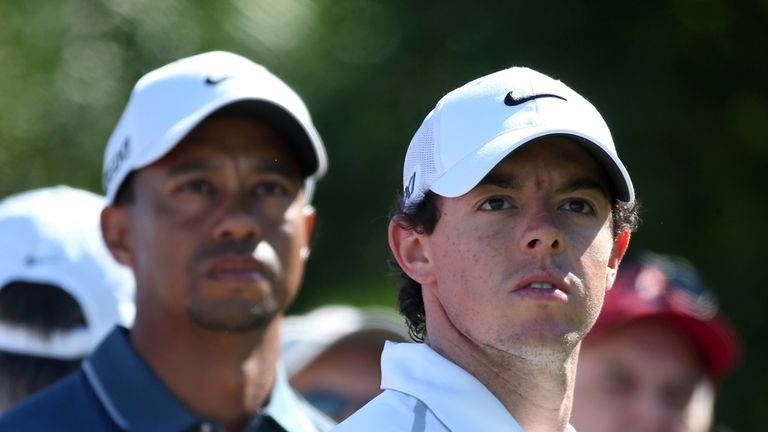 McIlroy, who missed the cut in Abu Dhabi and crashed out last week at the World Golf Championships Match Play event, continued to struggle with his new Nike equipment.
The 23-year-old had already dropped seven shots in the first eight holds of his second round at Palm Gardens when he found the water at the ninth and walked off without waiting for his playing partners to finish their round.
McIlroy told reporters before driving away: "I'm not in a great place mentally. I can't really say much, guys. I'm just in a bad place mentally."
However, the Northern Irishman, who was seen enjoying a sandwich before his mid-round meltdown, said later in a statement that he was in pain with a wisdom tooth and was unable to concentrate.
Former World No 1 and 14-times major winner Woods was asked whether he had talked to McIlroy about handling the media focus.
"He's just got to be more - just got to think about it a little bit more before you say something or do something," said Woods.
"It can get out of hand, especially when you get into social media and start tweeting and all those different things that can go wrong."
"I've been through it for a long time," added Woods, "But also this is a slightly different era, as well. It's even faster than what it was when I came out," said Woods.
"Things are instantaneous around the world. We were still in fax machines, things were a little bit slower."