Tim Clark unhappy about proposed ban on anchored putters
South African Tim Clark has voiced his opposition to the proposed ban on anchored putters.
Last Updated: 07/03/13 7:52am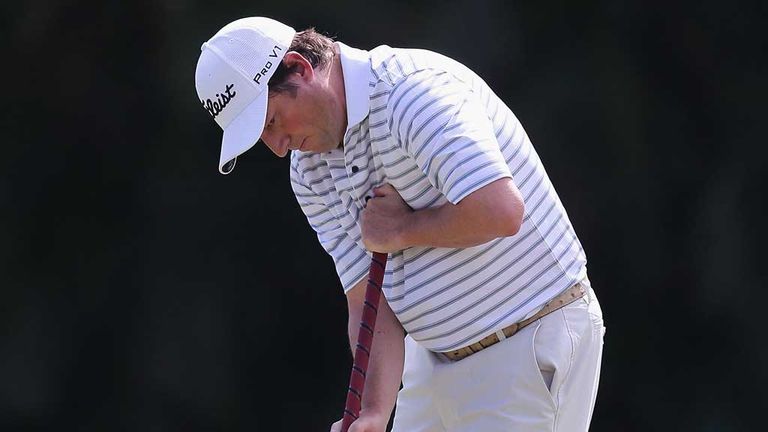 The 37-year-old, whose five wins include the Players Championship in 2010, has used a long putter he anchors to his chest since he was in college and insists he is not cheating.
"What we have here is a different method of putting," Clark said.
"It's not wrong. It's not against the values of the game. It's still a stroke. People who come out and say, 'It's not a stroke, you don't get nervous,' I can't believe that.
"I've been using it for 15 years. I get nervous. I miss putts under pressure. Putting essentially will always come down to 99 percent brain and mindset and confidence.
"If I felt I was cheating, I wouldn't be using it.
"We've taken it upon ourselves to find a better method and a better way to putt for us, and we've found that.
"It shouldn't be illegal. It's just a different way to putt. How can anything be an advantage that everyone can use and everyone can try?"
The USGA and Royal & Ancient Golf Club proposed the ban on November 28, but then gave a 90-day comment period.
Of the major golf organisations around the world, the PGA Tour and PGA of America are the only groups who have spoken out against the ban, which would not take effect until 2016.