Ryder Cup: Tom Watson wants Tiger Woods and Phil Mickelson to lead from the front
Tom Watson has urged Tiger Woods and Phil Mickelson to "step up to the plate" and lead by example at the Ryder Cup.
Last Updated: 20/03/13 5:48pm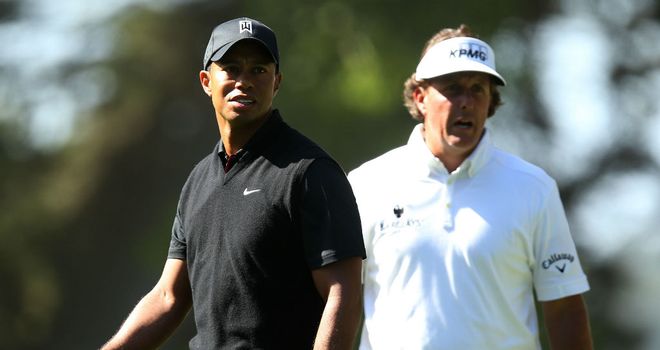 The American captain believes his team for Gleneagles could contain a number of young rookies, with the likes of Russell Henley and Kevin Streelman breaking through on the PGA Tour this season.
Woods and Steve Stricker failed to win any of their matches at Medinah last year, while Mickelson lost his singles to Justin Rose as Europe mounted a memorable comeback to retain the trophy.
Watson has already begun a scouting mission for the 2014 renewal at Gleneagles, and he knows his star players must lead from the front if they are to win the trophy for just the second time in 15 years.
"I have already started the process of really trying to get to know who is out on the PGA Tour," Watson said. "I have watched a lot of golf and I know who Russell Henley is, Kevin Streelman, some of the youngsters you haven't heard of.
"Tiger and Phil Mickelson have both won already this year and there's always Steve Stricker. I know these players to a certain degree but I'm going to get much more familiar with them over the next 18 months.
Stalwarts
"It's going to be interesting to see how the team is comprised, whether there will be three or four young players who have never made the team, and then you have the old stalwarts like Phil and Tiger who have to step up to the plate as well and lead that team."
Watson also insisted he would not pressure prospective members of his team to play at Gleneagles ahead of the contest.
He added: "We are just going to have to ramp up our preparation and if the players choose to go over there.... The bottom line is to get your body on the right time as quickly as possible and then get to know the golf course.
"They do it for a living so I am not too concerned about them getting to know the golf course except for the fact that they haven't done it in all conditions."