Arnold Palmer Invitational: New world No 1 Tiger Woods looking forward to rest of season
Tiger Woods is eagerly looking forward to the remainder of the season after returning to the world No 1 spot.
Last Updated: 26/03/13 6:24pm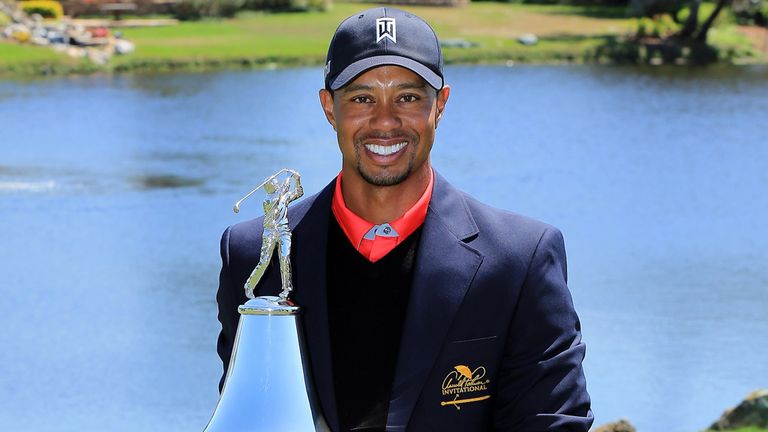 Woods carded a two-under 70 in the rain-delayed final round to claim his eighth title at Bay Hill - equalling Sam Snead's record of wins at a single PGA Tour event - and his third victory of the season from five starts.
"I've turned some of the weaknesses that I had last year into strengths. I'm really excited about the rest of this year," he said.
"The very beginning of the year I was excited because of how the end of last year turned. My short game came around, I thought my swing was getting better, my short irons got better, lo and behold, I won a few tournaments this year."
The Masters is now just over two weeks away and when asked if he would have to add to his haul of 14 Majors to appease the remaining doubters, Woods added: "It's up to them. It's their opinion. I'm very pleased with the way I'm playing."
Tough journey
The American has not been at the top of the world rankings since October 2010 and he admits it has been a tough journey back to the summit.
"It was a by-product of hard work, patience and getting back to playing golf tournaments," he said.
"I've won some golf tournaments in the last couple of years and consequently I've moved up."
It was also a memorable day for Justin Rose, who will move up to No 3 in the world for the first time following his second place finish - two shots behind Woods - at Bay Hill.