David Lynn eager for another crack at Augusta after entertaining Masters debut
David Lynn vowed to return to Augusta after completing his memorable Masters debut with a level-par 72.
Last Updated: 14/04/13 10:26pm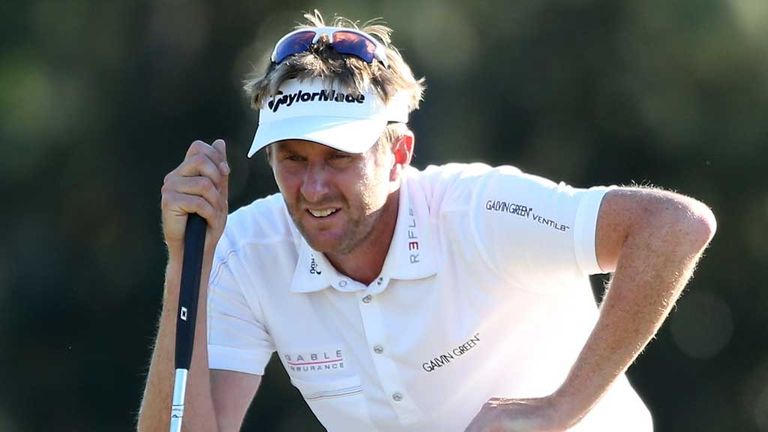 The 39-year-old made a dream start on Thursday as he opened with a superb four-under 68 that earned him the early lead in the clubhouse.
He was just three off the lead after a second-day 73, but he plummeted out of contention when he failed to break 80 in the third round.
Lynn remained five over par after mixing four birdies with four bogeys on Sunday, and he admitted he made too many mistakes on day three.
"I need to have more patience," he said. "I was so disappointed with that round on Saturday, but that was just a couple of bad shots and then you're signing for a score like that around here.
"Today it was playing as easy as it can and it's nice that I could put in a solid performance. It is my first Masters so I'm learning from it and I'll be back to challenge the course again.
"I'm not a prolific birdie maker, so I guess it is a sort of course that could suit me if I get used to it. But just every round you play you can learn new things and it was good getting some rounds under my belt.
"When you're playing it, it's hard to take it in because you're so zoned in on what you're doing, it's hard to sort of smell the roses if you like. I remember looking at Amen Corner and thinking 'This is awesome'."