Tiger Woods accused of "lacking character" following dispute with Sergio Garcia
Tiger Woods has been accused of "lacking character" following his Sawgrass row with Sergio Garcia.
Last Updated: 22/05/13 1:55pm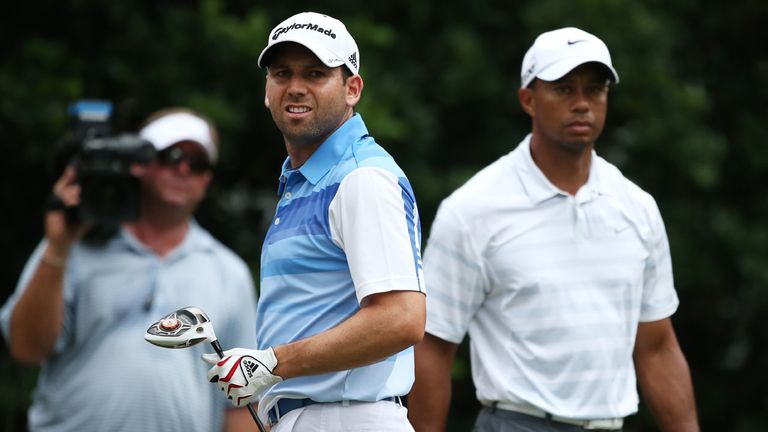 Paired together at Sawgrass in the third round, Garcia blamed a roar from the crowd watching Woods on the second hole for slicing his second shot into the trees.
Woods had fired his tee shot into the trees on the left and the gallery erupted during Garcia's backswing when they saw the World No 1 reach for a five-wood as he attempted a daring escape.
Woods denied any gamesmanship by claiming that he had been told by marshals at the course that Garcia had already played his shot.
"The marshals, they told me he already hit, so I pulled a club and was getting ready to play my shot, and then I hear his comments afterwards, and not real surprising that he's complaining about something," he said.
However, two marshals have come forward to deny Woods' version of events at the Players Championship.
Sports Illustrated quoted marshal Gary Anderson as saying: "He didn't ask us nothing, and we didn't say nothing. We're told not to talk to the players."
John North, who was chief marshal for the first three holes, added: "Nothing was said to us and we certainly said nothing to him.
"I was disappointed to hear him make those remarks. We're there to help the players and enhance the experience of the fans. He was saying what was good for him. It lacked character."
Woods went on to make a birdie on that hole and win the tournament, but Garcia made a bogey six and saw all his hopes of the title disappear in the final round when he hit two balls into the water on the 17th.