Sawgrass row between Tiger Woods and Sergio Garcia takes new twist
Suggestions that Tiger Woods lied about his actions that led to a row with Sergio Garcia at Sawgrass have been refuted.
Last Updated: 22/05/13 1:55pm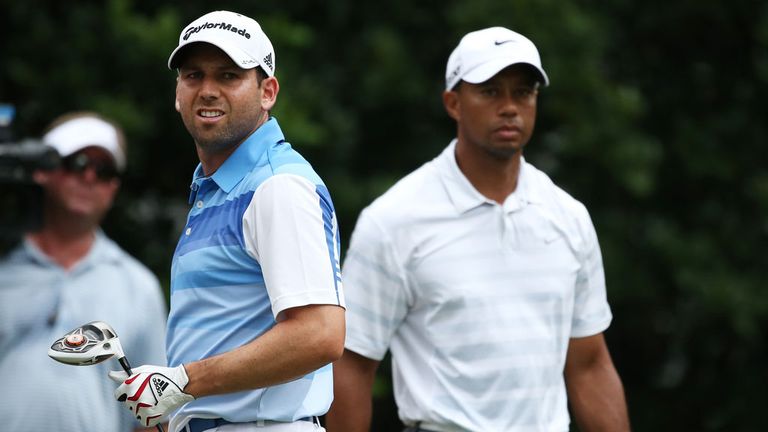 The Spaniard claimed his was distracted by the crowd's reaction to Woods pulling a club from his bag just as Garcia was about to hit his approach to the second hole in the third round.
Woods denied the accusation and insisted he had been told by a marshal that Garcia had already hit his second shot - claims that were then dismissed by marshal Gary Anderson.
Sports Illustrated quoted Anderson as saying: "Tiger didn't ask us nothing and we didn't say nothing. We are told not to talk to the players."
But another marshal on the second hole, Brian Nedrich, backed up Woods' version of events in an interview with the Florida Times-Union.
"It is not true and definitely unfair to Tiger," said Nedrich, who insisted he told Woods that Garcia had already played his shot.
Another marshal, Lance Paczkowski, apparently appealed for silence in the gallery behind Woods thinking that Garcia was yet to play.
"That's when I yelled back at Lance, 'No, he's already hit,'" Nedrich said. "Tiger had already taken his club, but we did tell him that Sergio had hit."
"It's disingenuous to suggest that Tiger is a liar because he got a minor detail wrong. Basically, he told the truth."