PGA Tour yet to decide its position on Rule 14-1b
The PGA Tour wants to hold a series of discussions before deciding whether or not to adopt Rule 14-1b.
Last Updated: 21/05/13 3:48pm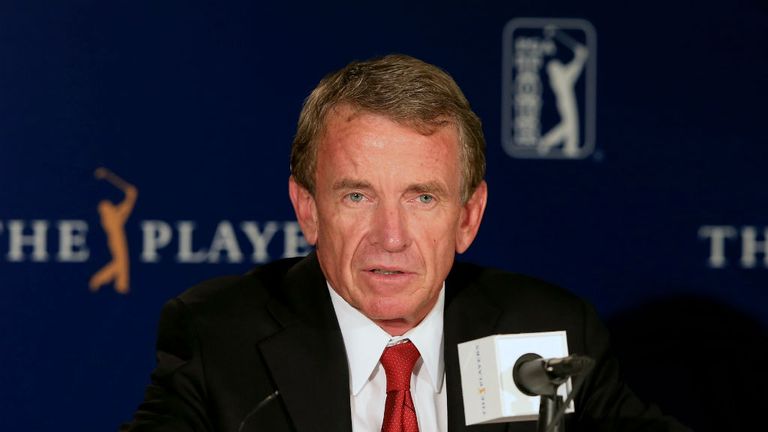 The new rule, which prohibits the anchoring of a club in making a stroke, is to be introduced from 2016 by the R&A and the United States Golf Association.
The PGA Tour and PGA of America traditionally adopt the rules as determined by the R&A and USGA but both organisations have previously voiced strong opposition to Rule 14-1b.
A statement from the PGA Tour read: "We will now begin our process to ascertain whether the various provisions of Rule 14-1b will be implemented in our competitions and, if so, examine the process for implementation.
"In this regard, over the next month we will engage in discussions with our Player Advisory Council and Policy Board members.
"We will announce our position regarding the application of Rule 14-1b to our competitions upon conclusion of our process and we will have no further comment on the matter until that time."
The PGA Tour runs the lucrative American circuit and plays a dominant role in staging World Golf Championship events, while the PGA of America organises the US PGA Championship and American Ryder Cup team.
Giving his reaction to the PGA Tour statement, R&A chief executive Peter Dawson said: "I'm very optimistic. The PGA Tour have been involved in this process, their views have been listened to.
"I quite accept that the decision we've come to might not be the same as the one they would have come to but I think that in the best interest of golf as a whole, they'll look very strongly at getting behind this rule and moving forward. It's their decision and we'll have to wait to see what they say."
Dawson also admitted that playing under two sets of rules, depending on which tournament a player was in, would be terrible for golf.
"It would just be awful for the game, it would be chaotic," he said. "We'd lose one of golf's greatest strengths and let's hope that's not somewhere anyone's considering going."